from
May 9, 2023
to May 14, 2023
Published on May 17, 2023
–
Updated on May 23, 2023
Hear about EUTOPIA's first Doctoral School held in Lisbon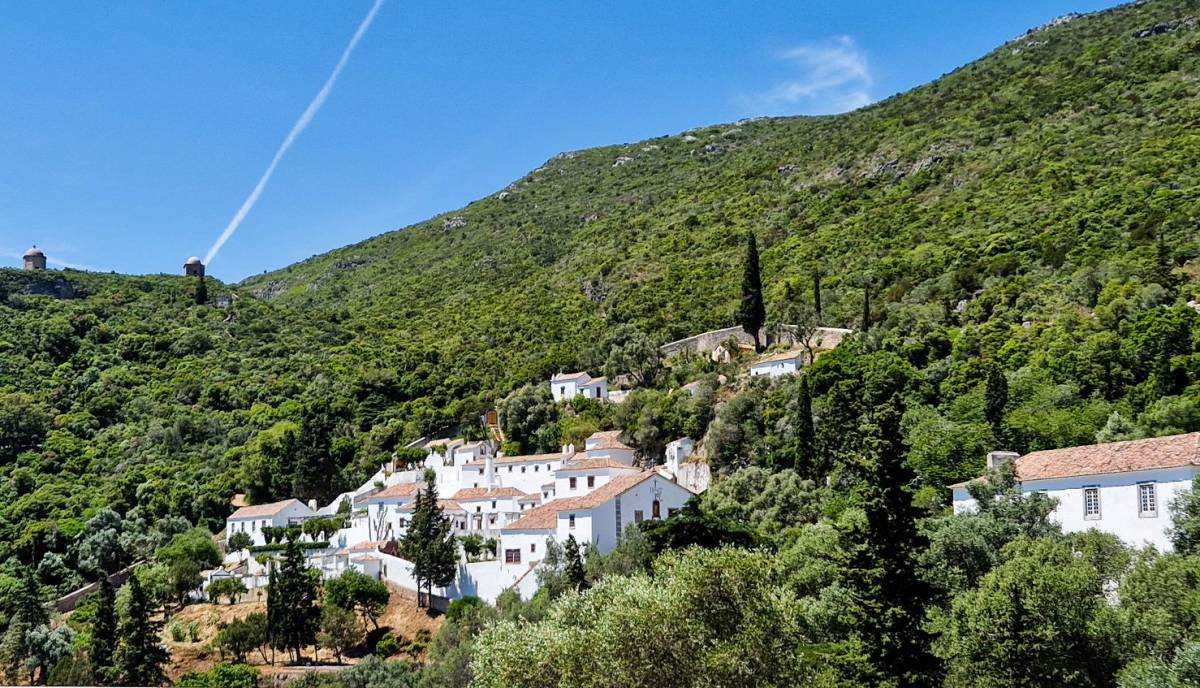 The roll-up at the back of the room sets the tone: "EUTOPIA: what's in it for me?"

Around the table, 17 PhD students from universities all over Europe listen attentively as the trainer explains the best way to disseminate their work, based on an abstract projected on the wall. "In a news article, the most important information should be in the first paragraph," stresses António Granado, associate professor at NOVA University Lisbon, who is leading the session.

We are in the Convent of Nossa Senhora da Arrábida, where the 1st EUTOPIA Doctoral School has been held for a week, dedicated to a pressing current issue - the fact that scientists are increasingly required to simplify their message and interact with a wide range of audiences, ensuring the effective transmission of a scientific message without sacrificing accuracy.

With this in mind, NOVA has invited a number of students from all the partners of the alliance of ten European universities to participate in this EUTOPIA Doctoral School, with the aim of providing them with the tools to better communicate with different audiences, be they peers, non-specialists or the labour market.

"We know that it is fundamental to obtain results in our research, but it is also very important to be able to communicate them in the best possible way", emphasises Alicia Tostão, 24 years old, PhD student at FCT NOVA and one of the four Portuguese in the group - but the only one there with a EUTOPIA scholarship to develop work with the University of Warwick.

The students also find other added value - such as "discussing points of view with people from other universities and different fields of work, and also improving their English", adds Magdalena Gapsa, who is Polish, studies in Ljubljana and had the good fortune to come to Lisbon for her 28th birthday.

Indeed, the group included students from countries as diverse as Romania (Babes-Bolyai University), Slovenia (University of Ljubljana), Belgium (Vrije Universiteit Brussels), Spain (Universitat Pompeu Fabra) and even Sweden (University of Gothenburg), who were encouraged to network, discuss ideas and write together.

The programme ended with a round table on employability and scientific careers and the promise of more to come.

The first EUTOPIA Doctoral Summer School will take place from 19th to 23rd June, during the EUTOPIA Week in Lisbon.

"I have already registered," Alicia confides.

Three of the attending PhD Students gave their thoughts on the summer school:
"For me the summer school was very useful. The first two days of workshops were, for the most part, inspiring. I had the opportunity to listen to experiences and learn new ways of approaching academic life that I had not seen so far during my PhD path. As for the writing sessions, these were very beneficial. I had the opportunity to focus on my text and make progress in areas where I had been somewhat stalled for the last few weeks. It felt like a short amount of time. I would have liked more time dedicated exclusively to writing. The venue was a privilege, and we were treated with great kindness and generosity. Thank you very much for the opportunity. It was of great value."
- Mary Ann Isaacs (VUB)

"I indeed had a very inspiring time during the summer school. I appreciate this opportunity a lot!

The first day we spent acquiring new skills and updating our view on public speaking and science communication. It was very detailed but concurrently presented in a fun and accessible way. I realized that my attitude towards learning is more kinesthetic, and learnt how to integrate details important for the audience that has other ways of perceiving information.

The second day we spent with two journalists, who gave tips on 1) how to communicate our research comprehensively to the broad public and 2) how to approach interviews as scientists. Interview advice was not particularly clearly conveyed but it was helpful to see how other PhD students approached the topic.

The third and fourth day was a writing retreat. It focused a lot on well-being and healthy writing. It was the first retreat I ever attended, and I found this way of writing very productive. The lecturer also provided an interesting perspective on the approach to scientific writing by focusing on our state of mind while preparing to write.

All in all, it was an adventure I would recommend to everyone! The venue was perfect, as it was isolated from the external world. It allowed me to thoroughly focus on the content of the course. The most beneficial, exciting, and memorable part of this summer school was interaction with students from other EUTOPIA institutes. It was great to see diverse views on dealing with a PhD program based on different cultural backgrounds and experiences. I especially appreciate the broad age range of participants and the opportunity to interact with students with a completely different academic focus."
- Łukasz Mateusiak PhD student
In vivo Cellular and Molecular Imaging Laboratory (VUB)

"The EUTOPIA Doctoral School in Lisbon has been such a rewarding experience. The professors challenged the students and provided them tools for better communication with different audiences, whether peers, non-specialized audiences or the job market. They also showed how to develop skills in science writing. This has been an excellent opportunity for me to bridge between the very technical aspects of my research and the soft skills that are needed to disseminate the findings to a large audience. To improve this experience even more, I would suggest to organize the writing retreat in function of the research field. This would allow to discuss between PhD students and professors how to acquire certain field-dependent writing skills.

I enjoyed very much to have participated in such informative sessions with 16 other PhDs from Europe, making this experience very inter-disciplinary. I was able to meet people from very diverse backgrounds and learn about their research.

Finally, the acquired soft skills will be, in my opinion, very useful for the continuation of my PhD and future career"

- Beatriz de la Fuente, PhD Engineering SURF, Vrije Universiteit Brussel