Collaborative spaces

Welcome to the collaborative spaces homepage !
This portal provides EUTOPIA communities and working groups with digital workspaces for collaboration between academics, students, university staff and extra-academic stakeholders !

To access your spaces, you need an account (scroll down on this page to see how) and to LOG IN

(top-right corner)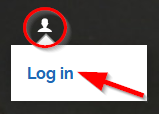 My collaborative spaces :
Available spaces will appear here

Create an account


Click on the « user » icon (top-right corner) → « Log in » → « Register »





(Please check your SPAM/JUNK box for the validation email if necessary)

Access your spaces


To access the list of your spaces (this present page), go to the top-right corner and click on "DIRECT ACCESS" → "Collaborative spaces".


"My spaces list is empty"

Request the creation of a new space for your community or working group (see next tab)
Ask (or wait for) the manager of an existing space to add you to his/her space

Request a new space


First create an account (see 1st tab), then send your request to webmaster@eutopia-university.eu, with the following information :

First name / last name
Email address (the one you used to create your account)
Purpose of the space
Name of the space you want to create*
Private or open* (everyone can see and ask to join)
[Optional] Space description* (visible to the future members)

* can be changed later

Once your space is ready, you will receive an email with instructions on how to access it and get started.

Short user guides

Contact


Have a question, comment, suggestion, or report a bug ? contact webmaster@eutopia-university.eu.
https://eutopia-university.eu/english-version/collaborative-spaces-eutopia-1