TEXT AND DISCOURSE ANALYSIS
Learning Community description
Students gain familiarity with the conventions of written and spoken discourse with regard to form, function, purpose, and target audience. The course focuses on rhetorical conventions and features of specific genres. Students gain familiarity with the structure of various genres, the language used in specific genres, and compare reading/listening and writing/speaking positions. Students apply the concepts introduced to the production of texts. The first-semester course focuses on everyday genres, whereas the second-semester course focuses on specialized genres.
LEADS:

UOL : Agnes Pisanski Peterlin (Agnes.PisanskiPeterlin@ff.uni-lj.si)

Agnes Pisanski Peterlin is a Professor of Translation Studies at the Department of Translation Studies, Faculty of Arts, University of Ljubljana, Slovenia. She received her PhD in linguistics in 2006 from the University of Ljubljana. She is the Head of the English Language Chair at the Department of Translation. She has been the principal investigator of two bilateral research projects with the United States on the role of digital technologies in academic literacy development, and has been involved in a wide range of research projects since her PhD. She has published studies on the translation of texts for specific purposes, contrastive rhetoric, academic discourse, English as a lingua franca, translator training, and online educational tools. She teaches language, culture, and translation courses at the Department of Translation, University of Ljubljana.



UOL: Nataša Hirci (natasa.hirci@ff.uni-lj.si)

Nataša Hirci is an assistant professor at the Department of Translation Studies, Faculty of Arts, University of Ljubljana, Slovenia, where she gives lectures on English Phonetics and Phonology, Business English, Slovene-to-English Translation of Promotional Texts, Translation-oriented Text Skills in English and Translation Work Placement. In 2007, she received her PhD in Translation Studies from the University of Ljubljana. Her research interests include translator training, directionality and translation into L2, digital tools and digital collaboration in translation, English phonetics, English discourse analysis and trainee translators' employability. She is the coordinator of teacher-tutors at the Department of Translation Studies in Ljubljana, and the Department Coordinator in charge of trainee translators' work placement with translation service providers.



UOL: Sonia Vaupot (sonia.vaupot@ff.uni-lj.si)

Sonia Vaupot is Assistant Professor in Translation Studies at the Department of Translation, University of Ljubljana, Slovenia, where she teaches at the undergraduate and graduate levels. Her courses include French and Francophone Civilization, Translation into French, Text and Discourse Analysis. She received her PhD in Translation studies in 2001 (Université Paris XII), France. She was a Visiting Professor and Head of the Department of Slovene Studies at INALCO (Institut National des Langues et Civilisations Orientales), Paris, in 2009/2010. She also coordinates the Joint Master's Degree Programme Translation (Slovene-English-French) with INALCO. Her main research interests include translation studies, translation didactics, corpus and text linguistics.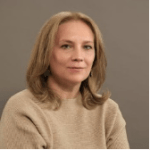 UOL: Amalija Maček (Amalija.Macek@ff.uni-lj.si)

Assistant professor Dr. Amalija Maček. From 1995 to 2001, after graduating in German Language and Literary Studies and Hispanic Studies, she worked as a freelance translator and interpreter. As a student and an alumna, she pursued further education (through various scholarships: DAAD, Schritte, Somsmerakademie LCB, etc.) in Germany, Austria and in Spain. Since 2001 she has worked at the Department of Translation at the University of Ljubljana's Faculty of Arts, where she mainly teaches translation from German into Slovene. Since 2008 she heads the master's program in Interpreting Studies (a member of EMCI) and coordinates the new further education of court and asylum interpreters. She was member of the EU-projects: EULITA, TRAFUT, TraiLLD and TransStar Europa, where she was workshop leader German-Slovene. In 2016 and 2020 she led the Vice-Versa-Workshop together with Dr. Erwin Köstler. Amalija Maček is also an accredited conference interpreter, works for EU institutions, is a member of the Slovene Book Agency's committee for the promotion of Slovene literature abroad. Amalija Maček is also a literary translator from German into Slovene (Mora, Brecht, Kafka, Winkler, Handke, Haushofer, Pollack, Peltzer, Muschg, Kehlmann, Aichinger, etc.) and since 2008 also an EU-accredited conference interpreter.



UOL: Andrea Leskovec (andrea.leskovec@ff.uni-lj.si)

Andrea Leskovec studied comparative literature and German language and literature at the University of Ljubljana, where she also works as a university lecturer. She teaches German-language literature, cultural studies and translation into German. In her doctoral thesis she dealt with the concept of interculturality and developed a model for working with literary texts taking intercultural aspects into account. Her main research interests are contemporary German literature and theories of alterity.
PARTNERS – see LU/LC 'Multilingualism & Diversity'

VUB: Ann Vandencasteele (An.Vande.Casteele@vub.be)

An Vande Casteele is Professor of Spanish Linguistics and Foreign Language Acquisition and currently programme director of the BA and MA in Taal- en Letterkunde at Vrije Universiteit Brussel. Her research interests include the acquisition of Spanish, discourse analysis, the processing of reference in L2 and interlanguage pragmatics. She is coordinating an Erasmus+ Strategic Partnership on Pragmatic Competence from a Multilingual Perspective (PRACOMUL), in which the University of Ljubljana is one of the partner institutions.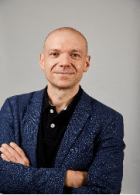 VUB : Arvi Sepp (Arvi.Sepp@vub.be)

Arvi Sepp studied German and English Philology, Sociology, and Literary Theory in Leuven, Louvain-la-Neuve, Berlin and Gießen. He is Professor of Translation Studies and German at the Vrije Universiteit Brussel and Research Fellow at the Institute of Jewish Studies of the University of Antwerp and. He was granted the Fritz Halbers Fellowship Award (Leo Baeck Institute), the Tauber Institute Research Award (Brandeis University), the Memorial Foundation for Jewish Culture Award, the Prix de la Fondation Auschwitz, the Prize for Research Communication of the Royal Flemish Society of Belgium for the Arts and Sciences, and the Theodor Frings Prize of the Säschische Akademie der Wissenschaften. His research interests center on comparative literature, twentieth-century German (Jewish) literature, literary translation, migration and exile, multilingual literature. He published widely on Translation Studies, Autobiography Studies, German-Jewish literature, and literary theory. He has published the book-length study Topographie des Alltags. Eine kulturwissenschaftliche Lektüre von Victor Klemperers Tagebüchern 1933-1945 (2016) and edited volumes such as Bearing Across. Translating Literary Narratives of Migration (2016) and themed issues such as Periphere deutschsprachige Gegenwartsliteraturen in Europa in Oxford German Studies (48.1, 2019).



UPF: Carmen Pérez Vidal (carmen.perez@upf.edu)

Carmen Pérez Vidal is an accredited Full Professor at theUniversitatPompeuFabra, Barcelona, Spain. Her main research interests lie within the field of foreign language acquisition, child bilingualism, and the linguistic and non-linguistic effects of different learning contexts, namely Study Abroad, immersion (CLIL/EMI), and instructed second language acquisition (ISLA). She has been involved in a number of European funded projects, for years as the principal investigator of the Study Abroad and Language Acquisition (SALA) project (2004-2018). She launched and co-coordinated the AILA Research Network (ReN) on Study abroad and was vice-president of the SAREPCOST Action.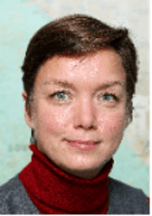 CY: Peggy Blin-cordon (peggy.blin-cordon@cyu.fr)

Peggy Blin-Cordon is a senior lecturer in British literature at CY-Cergy Paris University, where she teaches literature and translation. She specialises in Thomas Hardy, and British 19th century fiction. She also works on the influence of publishing practices on nineteenth-century fiction, and studies the resonance of Victorian culture in present-day literature. She is a member of the research laboratory "Héritages, Cultures, Créations" (UMR 9022) (Legacies, Cultures, Creation).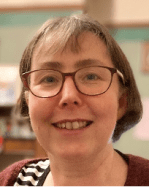 UOW: Katherine Astbury (Katherine.Astbury@warwick.ac.uk)

Kate Astbury is Professor of French Studies and Head of the School of Modern Languages and Cultures at the University of Warwick. Her research focuses on how culture played an important part in shaping French debates about identity, nationhood and political legitimacy during the French Revolution and First Empire: it did not simply reflect political events but inflected the public sphere and influenced the calculations made by those on the political scene. She has worked closely with English Heritage at Portchester castle for a number of years now, advising on the reinterpretation of the keep, particularly the French prisoner-of-war theatre there between 1810-1814.
2021-2022 (planned activities):
Cross-campus Language Café - When? Autumn 2021 – Where? Online – More info coming soon
https://eutopia-university.eu/english-version/portfolio/education/eutopia-learning-communites/text-and-discourse-analysis
This website uses Google Analytics. By clicking on "I accept" or by navigatin on it, you authorize us to deposit a cookie for audience measurements purposes.
You have accepted the deposit of audience measurement cookies in your navigator.
You have declined the deposit of audience measurement cookies in your navigator.
"Do Not Track" is enabled in your browser. No navigation statistics will be collected.