Published on February 9, 2022
–
Updated on February 9, 2022
Student Career Ambassador Workshop: Moving to... France!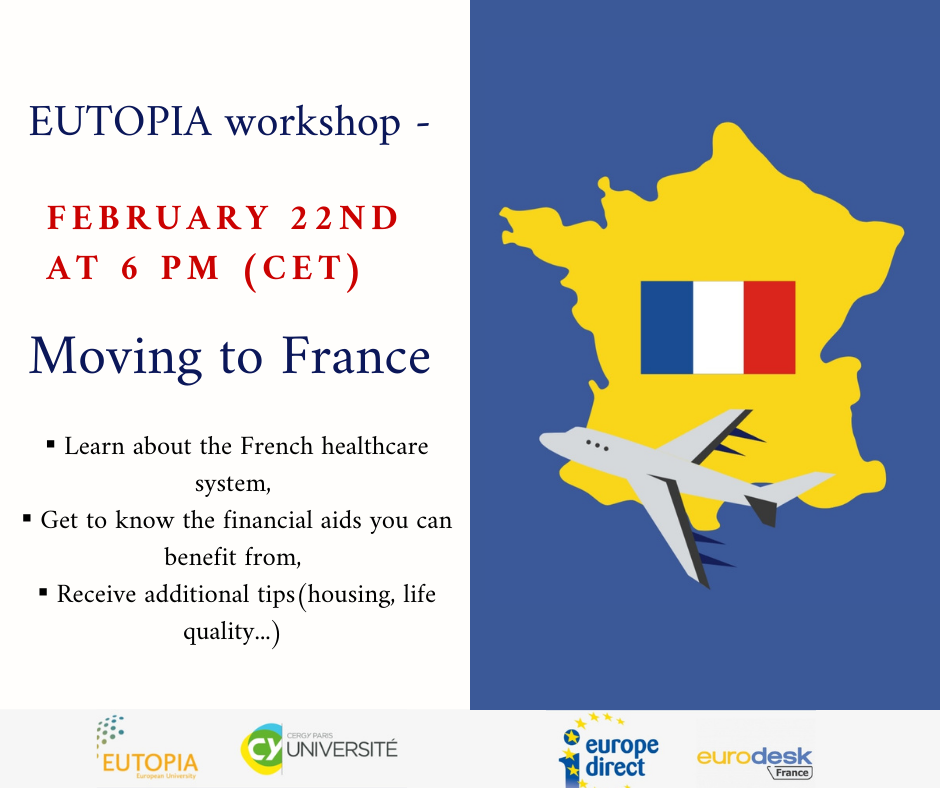 The Student Career Ambassadors from CY Cergy Paris Université are inviting you to this new workshop in the "Moving to.." series: Moving to... France!
As part of their ongoing series of workshops "Moving to..", the Student Career Ambassadors from the University of CY Cergy Paris are inviting you to this new workshop: "Moving to... France!" on Tuesday, February 22, at 6 p.m on Zoom.
Do you want to settle in France, but you don't how to start the process...? In 2018, France was the fourth country in the world to welcome the most foreign students according to an article by the French newspaper Le Figaro, so you're not alone! Don't hesitate to join this workshop that will answer all your questions.
In order to prepare your departure, Joëlle Gury, Director of the International Cooperation Service at CYU, and Ms Mélissa Khelladi, Youth Informant and Head of the Europe Direct Centre of the Val d'Oise Departement will introduce you to:
The French healthcare system
How to search for housing
How to navigate the social and financial aids that can facilitate your arrival
And many other tips...
If you are interested,
register through this form.
For any questions, please contact the
CYU Career Ambassador.
Come in numbers!