Magdalena Matyjek, Pompeu Fabra University Barcelona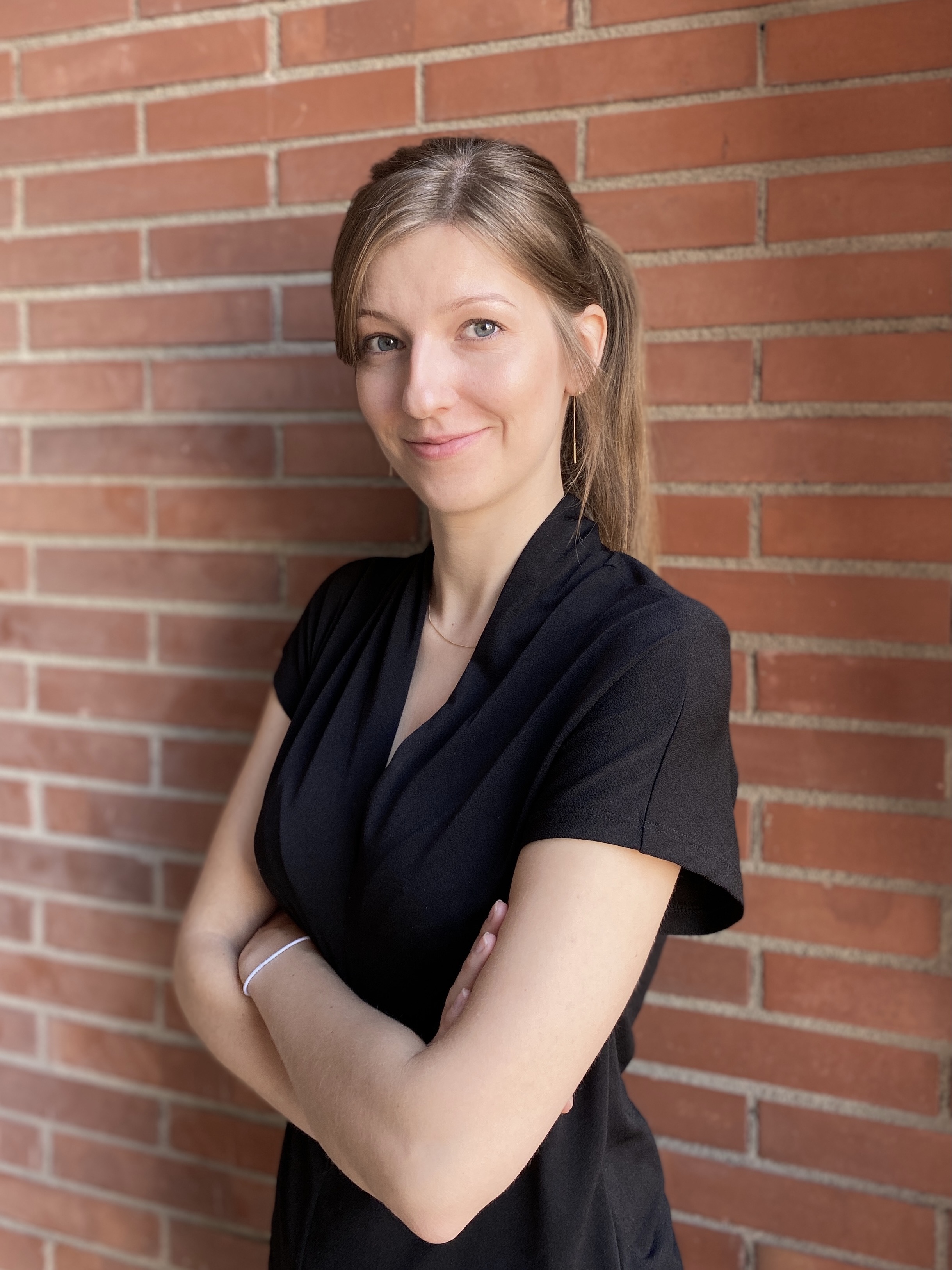 Curriculum Vitae
Magdalena Matyjek, PhD
Magdalena received her undergraduate (2013) and master's (2015) training in Cognitive Sciences from the Jagiellonian University in Krakow, Poland, and completed the master's thesis focusing on social neuropsychology with distinction.

She continued her education with a PhD programme at the Berlin School of Mind and Brain, Humboldt-Universitaet zu Berlin, focusing on reward processing in autism under the supervision of Prof. Isabel Dziobek in the Clinical Psychology of Social Interaction group. She has been awarded with research funding (PhD scholarships with the Berlin School of Mind and Brain (2016-2017) and the German Academic Exchange Service, DAAD (2017-2021)), scholarships for student exchanges (fully-funded stipends from the Erasmus+/Mei:CogSci programme at University of Vienna, Austria (2014-2015) and from the Australian-European Network at the University of Wollongong, Australia (2013)), and research presentation awards (best talk and poster recognitions at scientific conferences).

Magdalena is also a co-founder of the Scholar Minds Berlin: a mental health initiative aiming to promote awareness, destigmatize mental health struggles, and empower PhD students (since 2018).
Multisensory Integration of Dynamic and Relevant Social Information in Autism Spectrum Disorders
Autism spectrum disorders (ASD) have been repeatedly linked to stark atypicalities in integrating information coming from different sensory channels (i.e., multisensory integration; MSI). Deficits in MSI have far-reaching negative consequences on everyday functioning and thus have been proposed to lie at the root of complex social impairments in ASD.

However, it is unclear whether these deficits are limited to the social domain, or manifested more broadly, and whether they can be alleviated by situational and cognitive factors. This project aims to contribute to our understanding of MSI in ASD by employing ecologically valid social stimuli and investigating the modulatory influence of factors like attention and social relevance on the audio-visual integration processes in this group. To this end, we will explore neural and behavioural markers of MSI.

The outcome of this project will add to our understanding of the multisensory integration mechanisms in ASD with the potential to inform future treatment and intervention strategies in this group.
https://eutopia-university.eu/english-version/sif-post-doctoral-fellowships/magdalena-matyjek-pompeu-fabra-university-barcelona
We respect your privacy.
This website uses Google Analytics. By clicking on "Accept cookies" or by navigating on it, you authorize us to deposit a cookie for audience measurements purposes.

En savoir plus
Vous avez donné votre consentement pour le dépôt de cookies de mesures d'audience dans votre navigateur.
Vous vous êtes opposé au dépôt de cookies de mesures d'audience dans votre navigateur.
Le paramètre "Do Not Track" est actif sur votre navigateur. Aucunes statistiques de navigation ne seront collectées.