Published on November 4, 2021
–
Updated on November 5, 2021
European university alliances must not become a political plaything - Times Higher Education
The European Commission must resist the temptation to overload nascent university alliances with its own strategic priorities. Article by Jan Palmowski. November 2nd 2021.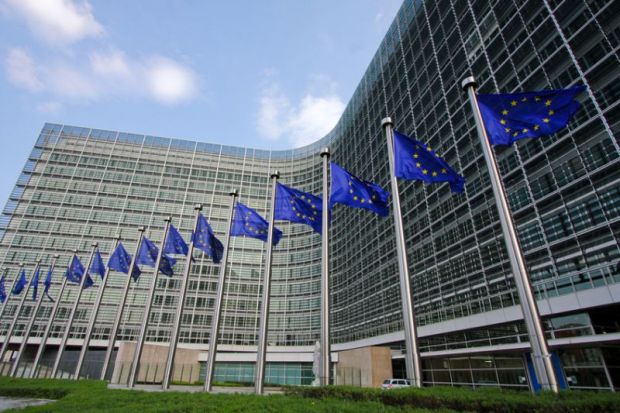 When Emmanuel Macron proposed, in his 2017 Sorbonne speech, the creation of at least 20 European University Networks by 2024, he excited political and university leaders alike.
The French president called for universities to be at the heart of Europe's cultural renewal, including through European diplomas and semesters, 50 per cent of students studying abroad and students becoming fluent in two foreign languages.
With remarkable agility, the European Commission carved out funds from the Erasmus+ budget to turn this vision to reality. In late 2019 and 2020, a total of 41 alliances involving almost 300 universities across Europe were funded for an initial period of three years to develop transformative collaborative projects in education, research and innovation.
The pilot alliances started with huge ambitions, but also needed to develop flexibility in light of a global pandemic that made physical mobility targets, for instance, unachievable. Less than two years after the creation of the first university alliances, how can we evaluate their successes, and how will this affect the prospects for new calls in 2022, when funding for the first pioneers will run out?
Those participating in the pilot initiative complained that the funding of €5 million (£4.2 million) for three years for the entire alliance did not nearly cover the costs. National support was added for individual partners, but funding levels were extremely uneven from one country to the next. It is true that additional funding from Horizon Europe (€2m per alliance) was forthcoming, but this did not plug resource gaps; it financed further initiatives.
Meanwhile, critics outside the alliances argued that the scheme was too exclusive, as the scheme only encompassed some 5 per cent of Europe's universities.
In response, the commission is pushing to double the number of universities involved. Each university will receive a 50 per cent funding boost if the alliance grows to nine members (smaller alliances may grow by two members only). In addition, the next funding period will see a minimum of two additional university alliances be supported from 2022, with further new alliances supported from 2023.
A key concern raised by the university alliances is also that project-based funding is inappropriate for a scheme that aims to generate nothing less than a paradigm shift. New ideas, modes of collaboration or innovative transdisciplinary initiatives among partners across Europe can hardly be willed in a grant application. They need time to evolve, be tested and mature.
Those university alliances that will successfully reapply for funding will be funded for four years, with a relatively light-touch renewal for another two years. European university alliances are bound by the rules of Erasmus+, hence their funding must be project based. But this gives the commission plenty of time to look at a stand-alone regulation that could apply just to European universities, outside the constraints of Erasmus+, to ensure that from 2028 onwards European universities receive stable funding.
This leaves the most important questions of all: what have European university alliances created, and how will they change the European landscape of higher education?
Less than two years ago, it is clearly too early to assess the scale and impact of the transformations on which European university alliances have embarked. But initial signs of the value-add are encouraging. A number of alliances, such as Eutopia, Civis and Una Europa, have received competitive research funding, notable Marie Skłodowska-Curie postdoctoral fellowships. Enlight is creating a European Innovation District, while other networks such as Yufe have opened up language courses to each others' students, vastly increasing choice in language learning.
Early signs are, then, that these alliances could add a new transnational dimension to European higher education in the long run. But two fundamental issues remain. While the initiative has enjoyed strong support from member states, national authorities have been slow to remove regulatory blockages to collaboration. For European university alliances to succeed, ministries and regulatory bodies must develop more nimble and trust-based quality assurance mechanisms.
Moreover, it is tempting for the commission to use the university alliances as the instrument for achieving its own strategic objectives, such as open science, the green and digital transitions, and citizen science. But if it wants to sustain momentum, overloading alliances with top-down priorities is not the way to go.
European universities are at a critical juncture. While first results are in evidence, universities still have a lot of work to do to achieve their transformative potential. For this to happen, it is essential for member states and the commission to focus on what they can do to support universities in accelerating bottom-up enthusiasm and commitment.
They could do worse than to go back to Emmanuel Macron's Sorbonne speech. If the European university initiative is about a commitment to re-articulate the role of universities in Europe's renewal, within and beyond the EU, this will inspire staff and students alike. As policymakers nationally and in the EU grapple with helping European university alliances succeed, they should never lose sight of what is at stake.
Jan Palmowski is secretary general of the Guild of European Research-Intensive Universities.