Published on February 14, 2022
–
Updated on September 27, 2022
LC Legal History Peak Event - Minority Rights in History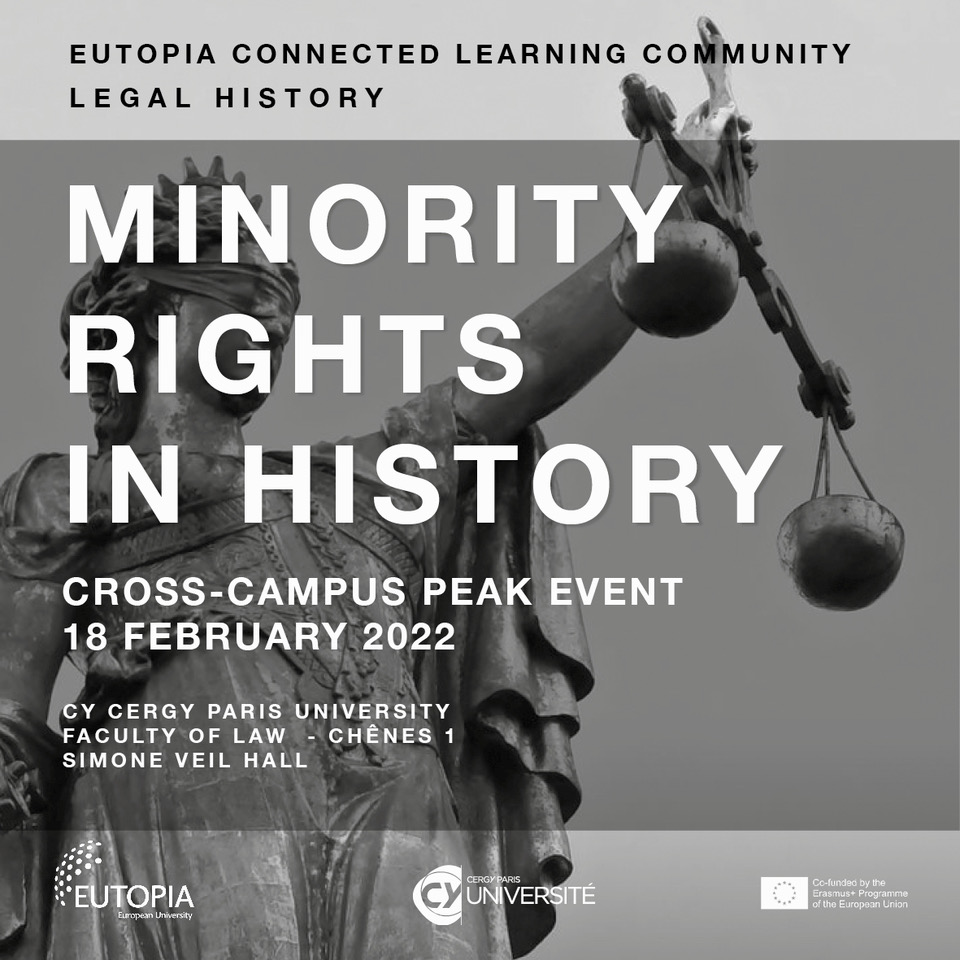 "Minority rights in history" case-studies presentations event, from the EUTOPIA Learning Community "Legal History"
Students of the Learning Community "Legal history", from all over EUTOPIA, worked collectively for several months on a case study related to the theme of minority rights, from the perspective of Legal history. They will meet physically with their lecturers during the peak event on February 18th at the campus of CY Cergy Paris Université, to present their work and open the discussion !

See here the different topics to be presented and the programme of the event.

See the feedback of all the student groups who attended on the blog of the Learning Community HERE.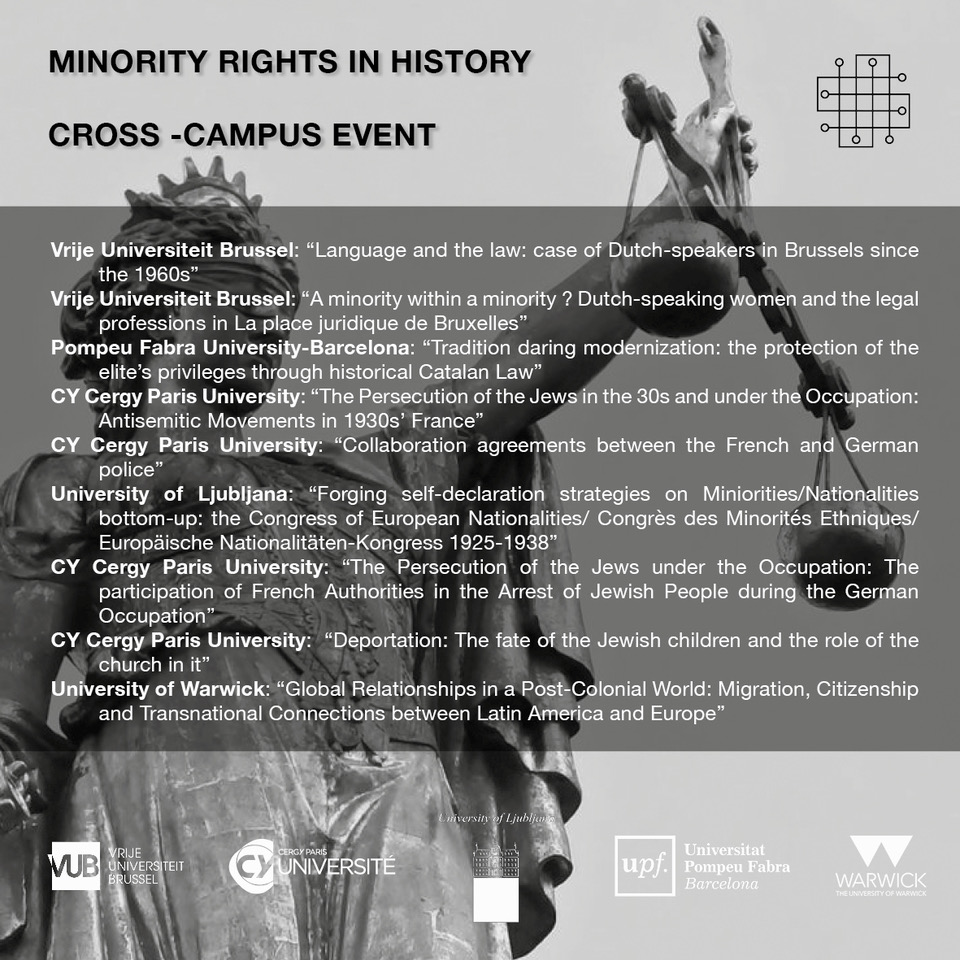 More information about the Legal History Learning Community here.