SIF 2nd Cohort Fellows - Sarah Werner Boada, University of Warwick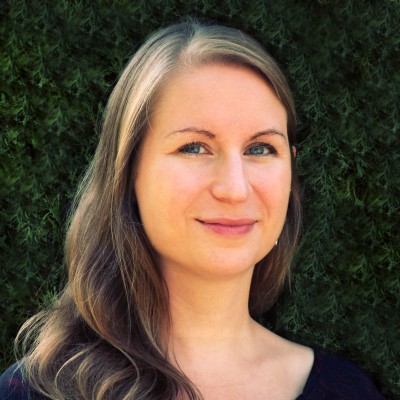 Curriculum Vitae
2021,
Doctor of Philosophy, Central European University (Austria), Comparative Gender Studies
2013,
Research Master's degree (MA eq.), Doctoral School of Sciences Po Paris (France),, Political Sociology and Public Policy
2011,
Bachelor of Arts (hons), Trinity College Dublin (Ireland), European Studies
01/01/2022-31/08/2022,
Visiting Lecturer, Department of Gender Studies / Roma Graduate Preparation Program, Central European University (Austria)
Instructor for MA course "Critical Approaches to Motherhood and Mothering" (on-site) and MA preparatory course "Gender Studies" (online), supervision of MA theses and RGPP research projects
01/01/2021-30/04/2021,
Teaching Assistant, School of Public Policy, Central European University (Austria)
"The Law and Politics of Combating Violence against Women" (MA level, online)
01/01/2018-30/04/2018,
Teaching Assistant, Romani Studies Program, Central European University (Austria)
"Gender, Race, Class: Global Inequalities" (MA level, on-site)
01/01/2014-01/07/2015,
Policy Officer Ending Violence against Women and Girls / Rights of Childrenv, World Future Council (Germany)
Policy analysis, consultations with high-level experts, line management of consultants, high-level event management, in partnership with UN Women, UNICEF, and the Inter-Parliamentary Union (IPU)
Publications/Research achievements
ResearchGate
ORCID
LinkedIn
Research Project
Antigypsyism in Child Removal Decisions: An Intersectional Cross-Country Study (ACReDIS)

The European Roma Rights Centre (ERRC) has documented an overrepresentation of Romani children in out-of-home care in Central and Eastern Europe and found that Romani families were not provided with adequate support from Child protection and social service systems (ERRC 2011; 2021). It further claimed (2013) that the removal of children from Romani families often violates international obligations forbidding the withdrawal of child custody on the ground of poverty (ECtHR ruling 2006), race or ethnicity (CRC Art. 2, ECHR Art. 8). However valuable, existing cross-country research still tends to focus on post-socialist countries and leave Western Europe under the radar. In the United Kingdom, a public debate on child custody removal decisions affecting Gypsy, Roma and Traveller (GRT) communities is gaining ground since the publication of several ground-breaking reports (Allen 2016; TTM 2017; Allen and Riding 2018; Allen and Hamnett 2022). This has led to new initiatives ensuring representation of GRT professionals in social and police work and facilitating specialised trainings in public services. I aim to examine their potential for transferability into the Spanish context, where a National Action Plan against Antigypsyism is currently being drafted – and disseminate data through collaboration with local and international policy actors.

International research reveals that single factors do not suffice in explaining disparities in the study of child removal decisions (Webb et al. 2020; Middel et al. 2020). This project thus analyses the decision-making process in child removal from Gypsy, Roma and Traveller families in England and Spain from an intersectional perspective. Data will be collected through qualitative semi-structured interviews with practitioners in Madrid (Spain) and Birmingham (England), intervening at the following stages of the child removal decision process: (1) Suspected cases leading to a referral (health facilities, social services); (2) Intervention in emergency cases (specialised police units); (3) Primary intervention potentially leading to an administrative decision (regional or local authority social worker teams); (4) Judicial proceedings leading to a court-ordered decision (family courts and advisors).
https://eutopia-university.eu/english-version/sif-post-doctoral-fellowships/sif-2nd-cohort-fellows-sarah-werner-boada-university-of-warwick