SIF 2nd Cohort Fellows - Carrie Benjamin, CY Cergy Paris University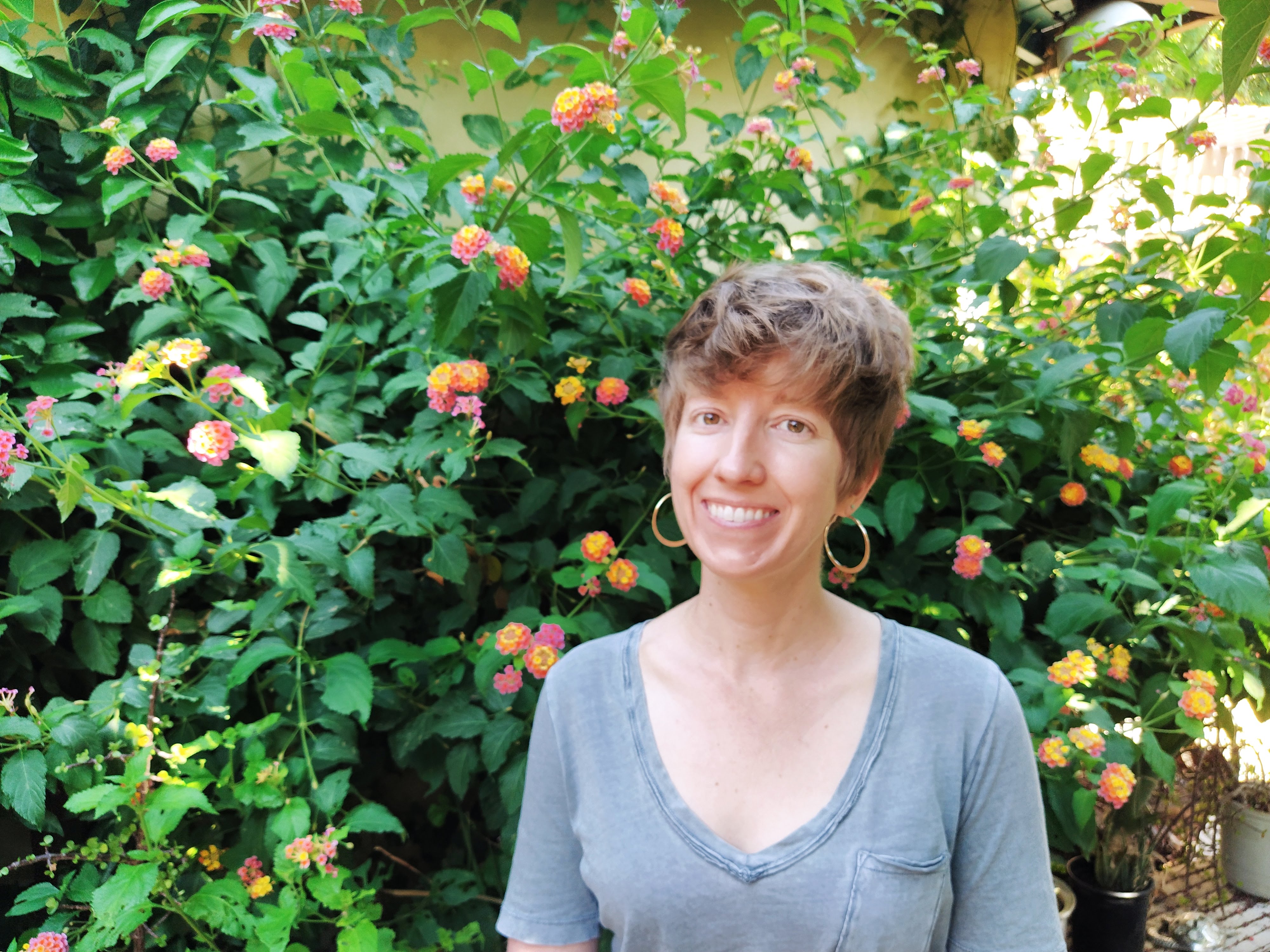 Curriculum Vitae
PhD, SOAS, University of London (UK), 2017, Anthropology & Sociology
10/2021-9/2022, Postdoctoral Research Fellow, School of Geography, Earth and Environmental Sciences, University of Birmingham (UK),
Research for the ESRC/Open Research Area (ORA) project 'Atmospheres of (counter)terrorism in European cities'

10/2018-9/2021, Leverhulme Early Career Fellow, Department of Sociology, University of Warwick (UK)
Leverhulme Early Career Fellowship for the project 'Multisensory encounters with whiteness: Public space, race and the senses'
Publications/Research achievements
https://scholar.google.com/citations?user=vRe7NIoAAAAJ&hl=en

Benjamin, CA. 2020. A place to breathe in the dense city: Community gardening and participatory urbanism in Paris. Sociální Studia 17(1): 55-70.

Benjamin CA. 2018. 'Exotic commerce', French universalism and the disruption of white space in Paris's 'Little Africa'. Tijdschrift voor Genderstudies 21(3): 233-248.
Research Project
Atmospheres of (in)civility: public space, activism and moral communities

This project takes a multi-sensorial, atmospheric approach to understanding the intersections between urban public space, (in)civility and the formation of moral communities. Much of the recent work on incivility and anti-social behaviour has approached it from a legal and criminological standpoint, highlighting how middle-class tastes are imposed on public spaces to the detriment of vulnerable groups. However, there is a need to broaden our definition of 'incivility' to account for the incivilities and injustices perpetuated by institutions as well as individuals.

Drawing on the anthropological tradition of participant observation and 'sensory apprenticeship', the project focuses on grassroots migrant outreach and support groups to learn how they navigate city spaces, practice care, and attempt to produce atmospheres that foster welfare and inclusion in Paris and its suburbs. Building upon recent calls to investigate how borders are inscribed in the everyday spaces of the city (Iossifova 2020; Scott and Sohn 2019), this project investigates the role that activists play in (re)defining the meaning and origins of incivility from the bottom-up and (re)constructing the borders of moral communities in the 'good' city. Bringing together French and English literature on atmospheres, ambiances, and the senses, with work on anti-social behaviour and incivility, the project proposes an interdisciplinary investigation on how a politics of care and solidarity impacts vulnerable urban populations and challenges institutional neglect.

The objectives of this project are two-fold: to investigate how migrant support groups in Paris contest the meaning, origins, and experience of 'incivility' to incorporate, exclude, or challenge actors and institutions; and to provide an atmospheric ethnography of the impacts of protest, care, and solidarity on the felt quality of public spaces. The project is centred on three questions:
What role do residents' urban sensory and affective experiences play in the formation of moral communities?
What atmospheres are produced by institutional and individual 'incivility'?
To what extent do acts of protest and solidarity challenge or subvert institutional attempts to produce and control urban atmospheres?
In approaching these questions, this project contributes to the politicisation of the notion of atmospheres and ambiance by drawing attention to the relationships between the 'openness' of public spaces and ambiances and the welfare of urban populations.
https://eutopia-university.eu/english-version/sif-post-doctoral-fellowships/sif-2nd-cohort-fellows-carrie-benjamin-cy-cergy-paris-university