Published on November 8, 2021
–
Updated on November 8, 2021
The University of Warwick named as one of the world's most international universities by the Times Higher Education
February 2021
09 Feb 2021 | Network Updates | Update from University of Warwick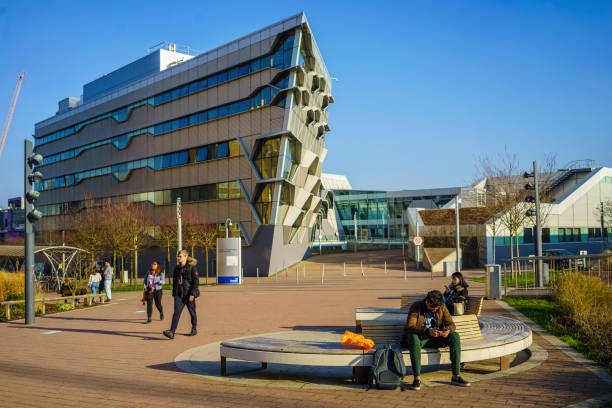 The University of Warwick has been named as one of the world's top 20 Most International universities by the Times Higher Education (THE) – ranked 20th overall and 10th in the UK.
An international approach to higher education has been at the center of the University of Warwick since its inception, including Warwick in Venice which has provided the opportunity to explore further teaching and research possibilities for over fifty years.
This tradition continues through to today with Warwick's role as a founding member of
EUTOPIA
, a network of six European universities working together to create a new model for higher education across the continent – one that is based on increased mobility, inclusivity, and serving its six regional communities.
EUTOPIA has invested in co-teaching PhD and MA scholars between different European countries, as well as continuing to establish a growing number of academic and professional collaborations between the UK, France, Belgium, Spain, Sweden, and Slovenia, with the aim of tackling real-world challenges. In 2019, EUTOPIA was included in the prestigious ERASMUS+ 'European Universities' programme.
Commenting on Warwick's ranking Professor Seán Hand, Deputy Pro-Vice-Chancellor (Europe), said:
"
I am very pleased to see that in the THE's latest rankings of most international universities Warwick once again figures among both the global top 20 and the UK top 10. We are a cosmopolitan community that wishes naturally to contribute to far-reaching developments and solutions in research and education
."
"
Through our many connections, which include the EUTOPIA European university alliance, we remain committed internationalists seeking to support all forms of economic, intellectual and cultural connection
."
Warwick's leading role in EUTOPIA follows on from the ongoing collaboration with Monash University, Australia – with the two universities embarking on a bold and innovative project to develop an Alliance with a breadth, scale and impact beyond standard practice in the sector. The Monash Warwick Alliance today includes research into gravitational waves, organic nanotube research and discovery of antibiotics and other useful natural molecules produced by microorganisms.
This article was
first published
on 2 February by University of Warwick.
University of Warwick