from
February 17, 2023
to March 26, 2023
Published on March 13, 2023
–
Updated on March 13, 2023
The EUTOPIA Student Think Tank is hiring!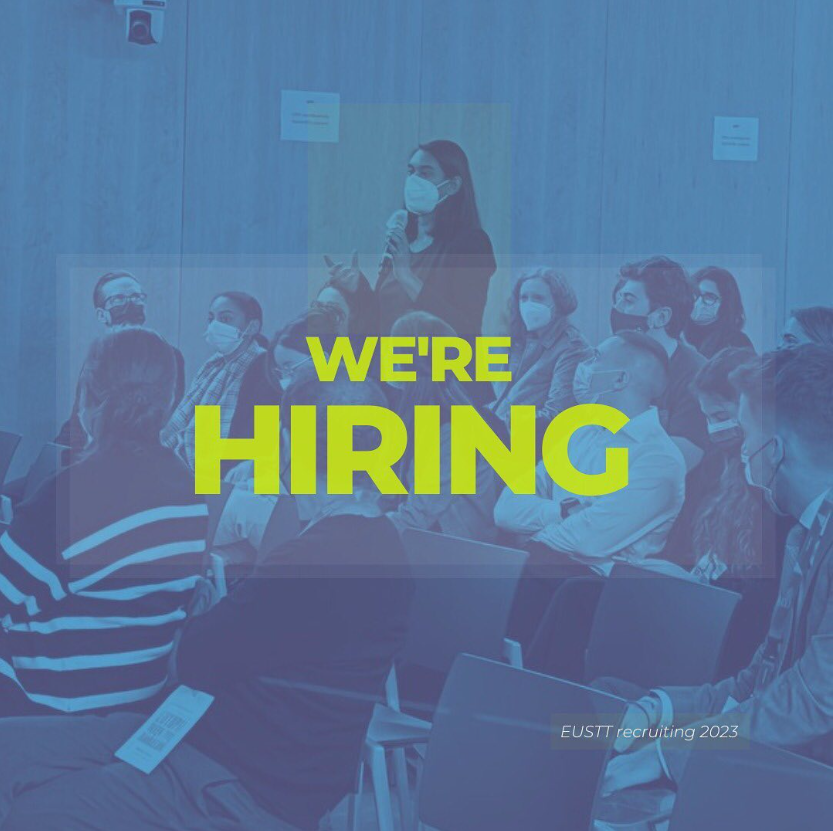 EUSTT recruiting 2023: we're hiring!

The EUTOPIA Student Think Tank has become the largest student-led initiative in the EUTOPIA Alliance. Do you want to be part of an international project involving 10 leading European universities and 250,000 students?
Open positions
Please note that the positions are not paid and are only open to the students of the 10 EUTOPIA Alliance universities.
The selection process
From February 17th to March 26th applications are open. All candidates should complete the application form with their motivation letter (1 page maximum) and their CV in English. Eligible candidates will be called for an online interview of around 20 minutes. No final decision will be made before March 26th but in order to speed up the process interviews might take place while applications are open.