Published on May 10, 2022
–
Updated on May 10, 2022
EUTOPIA, the university Network of tomorrow, is expanding - Focus on Belgium
Article from Focus on Belgium. November 10th 2021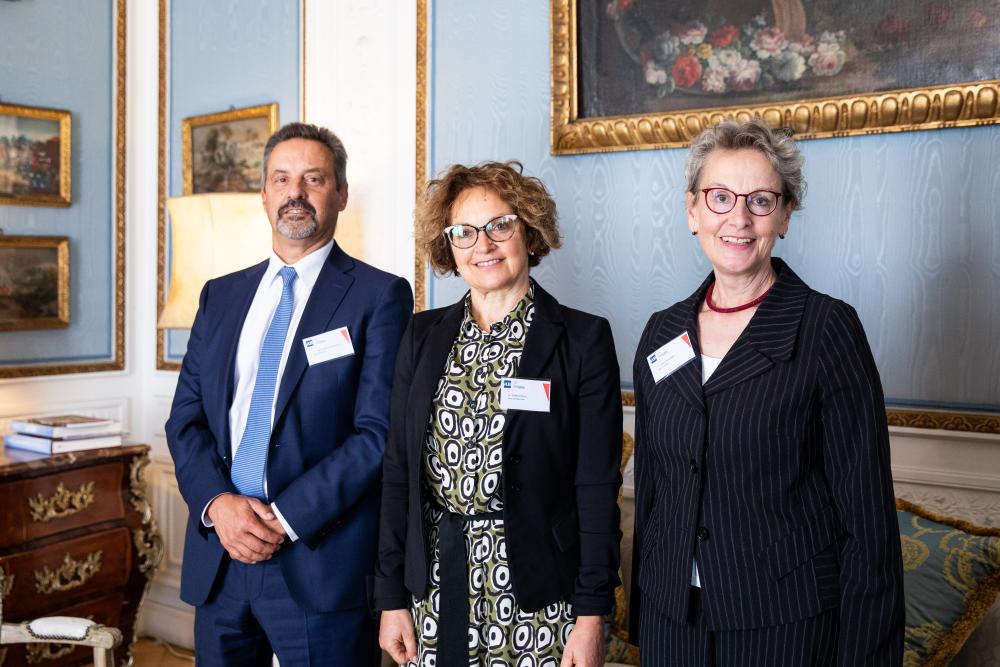 João Sáàgua, rector of NOVA university Lisbon (left), Tiziana Lipiello, rector of Ca' Foscari Università di Venezia (middle), Ursula M. Staudinger, rector of the Technische Universität Dresden (right)
The Vrije Universiteit Brussel (VUB) is at the heart of an ever-expanding university network aimed at bringing together teachers, students and external partners driven by the values of openness and inclusion.

EUTOPIA is an alliance of universities whose views converge on similar values of integrity, openness, academic freedom and inclusion. Universities in other major European cities such as Barcelona, Paris, Warwick, Gothenburg and Ljubljana have been gravitating around the VUB (Vrije Universiteit Brussel) for several years now. Now there are also those in Dresden, Venice and Lisbon.

This alliance enables the creation of large, internationally connected learning communities to address topics ranging from citizenship and sustainable mobility to new technologies.

EUTOPIA also plans to open up to other renowned universities outside Europe. Those of Rabat (Morocco), Kyungpook (South Korea), Monash (Australia) and Stellenbosch (South Africa) have formed partnerships within this network.

Nourished by international knowledge, experience and exchanges, this vast cross-border learning community of professors, students and experts addresses a broad spectrum of topics, such as critical data analysis, minority issues, multilingualism, artificial intelligence, sustainable mobility and the commercial development of new technologies.

These learning communities within EUTOPIA also offer students the opportunity to acquire knowledge and experience locally for short periods of time, similar to Erasmus exchanges.