Published on November 8, 2021
–
Updated on November 8, 2021
'Macron network' to establish €10m post-doc programme
February 2020
Article by Jan Petter Myklebust, 15 February 2020.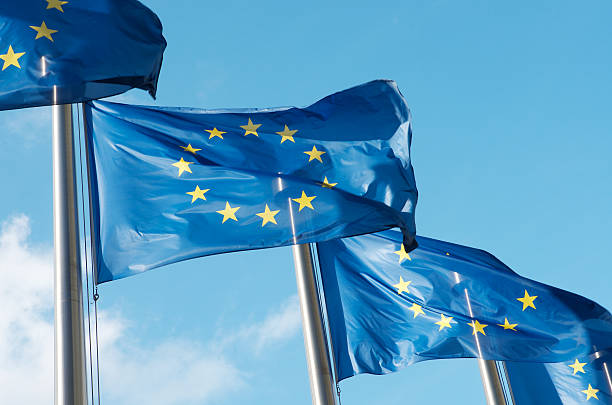 One of the successful bidders for the European Universities Initiative pilot has been awarded Horizon 2020 funding to set up a post-doc programme for early career researchers on data and artificial intelligence, health and disease, and energy and sustainability.
The EUTOPIA consortium's six members are chipping in €4.6 million (US$5 million) in addition to the €5.6 million (US$6 million) awarded by the European Commission's Horizon 2020 research and innovation framework programme to fund 76 post-doc positions, with the first calls to be launched in autumn 2020.
The EUTOPIA Science and Innovation Postdoctoral Fellowships (EUTOPIA-SIF) Programme will train the 76 post-docs over five years "to be part of the future generation of science and innovation leaders in Europe – with internationally excellent collaborative research and teaching, and working hand in hand with local government, business and organisations", the network said in a statement.
More than 45 companies, local authorities and non-profit organisations will train or host researchers on secondments to support the programme.
Fellows will be offered full freedom to pursue their research projects while benefiting from expert mentoring and state-of-the-art research infrastructure.
EUTOPIA was selected in 2019 for the Erasmus+ funded pilot of the European Universities Initiative, dubbed 'Macron networks' by some because of the political impetus given to the initiative by the French President Emmanuel Macron.
Describing itself as a "community of six European campuses striving to address global and regional challenges, and to develop a new form of open, inclusive, innovative higher education", the network comprises Vrije Universiteit Brussel, CY Cergy Paris Université, University of Gothenburg, University of Ljubljana, Pompeu Fabra University and the University of Warwick.
The EUTOPIA-SIF programme will see researchers work across research areas to help tackle real-world challenges like sustainable materials, water and the environment, antimicrobial resistance, cancer and reproductive health, the impact of big data and artificial intelligence, and ethical issues and inequality.
Professor Peter Scott, professor of chemistry and director of the Institute of Advanced Study at the University of Warwick – as well as the university's lead academic on the EUTOPIA-SIF programme – said: "The challenges facing our world today require us to collaborate across international divides and across traditional disciplinary boundaries. We also need to align our work with that of the businesses and organisations in all sectors that will help us deliver real benefits to society.
"We thus intend that the people emerging from this project will be equipped to change the world – making lives healthier, fairer, safer, more just and resilient, and more enriched."
Arnaud Lefranc, vice-president for international scientific development at CY Cergy Paris Université, said the programme would create "outstanding opportunities for talented young researchers to explore new research horizons within an integrated programme, gathering the scientific communities of the EUTOPIA alliance".
"It aims to train 76 post-doctoral researchers, with a high degree of entrepreneurial and innovation awareness, to be part of the future generation of science and innovation leaders in Europe, capable of addressing the global challenges of our times.
"The programme will also stimulate the furthering of research collaborations and joint projects within EUTOPIA."
Professor Seán Hand, deputy pro-vice-chancellor for Europe at the University of Warwick and an academic leader of the EUTOPIA network, said the "new and significant funding" for the EUTOPIA Science and Innovation Postdoctoral Fellowships Programme, is "both an endorsement of the ambitions and capabilities of our EUTOPIA alliance, and a dynamic complementary boost to our collective aims".
"We are developing an innovation-driven, interdisciplinary programme for world-class collaborative research," he said.

Co-tutelle scholarships

In 2019, upon the selection to become a pilot project for the European Universities Initiative, the EUTOPIA PhD joint supervision or 'co-tutelle' programme was launched between four of the collaborating universities. They announced up to 13 co-tutelle PhD grants for high-quality PhD projects in all research areas co-supervised by academics of the EUTOPIA member universities.
So far six PhD candidates have begun studying and receiving joint supervision between the University of Warwick and either Vrije Universiteit Brussel or CY Cergy Paris Université, thanks to the EUTOPIA-funded co-tutelle scholarships, with two more due to start imminently. They are conducting research in fields that include complexity science, reproductive science, and arts, humanities and cultural heritage.
The co-tutelle scholarship programme – the Paris Seine initiative – is the result of a joint investment of £500,000 from the three institutions currently involved. It is set to be extended across the other EUTOPIA partner institutions, enabling PhD candidates to be co-supervised across the breadth of Europe, with a deadline for applications coming up in April.

Double masters on European integration

EUTOPIA students now have the opportunity to undertake a double masters programme in European integration, developed between the Institute for European Studies at Vrije Universiteit Brussel and the University of Warwick's Department of Politics and International Studies.
These double MA students will study for a year at each institution, with their final project jointly supervised and marked between the two institutions, so they will receive qualifications from both universities.
For the past five years, there has already existed a similar double masters programme in political science and political philosophy between the Pompeu Fabra University in Barcelona and the University of Warwick in England. Other collaborative courses across the network are also under discussion.
The first 17 European Universities were selected in June 2019 and a second pilot was launched in November 2019. But the European Universities Initiative will be fully rolled out and scaled up under the next Erasmus programme 2021-27.
It is now more than two years since the European Council called on member states and EU institutions to start building a true European Education Area. The European Universities Initiative is a key pillar of this project.
The European Universities consist of "bottom-up networks of universities across the EU which will enable students to obtain a degree by combining studies in several EU countries and contribute to the international competitiveness of European universities", according to the European Commission.
The networks are "transnational alliances that will become the universities of the future, promoting European values and identity, and revolutionising the quality and competitiveness of European higher education", the European Commission said last autumn.
Political support for the initiative has been growing since French President Emmanuel Macron, speaking at the Sorbonne University in Paris in September 2017, called for the creation by 2024 of 20 "European Universities".