Young Leaders Academy Call 2023 - Cohort 2
Complete call information

The ambition of the EUTOPIA Young Leaders Academy (YLA) is to support research exchanges between high-potential, early to mid-career researchers, coming from all EUTOPIA partner universities and to support their career development.

Members of the EUTOPIA Young Leaders Academy will constitute a community of promising independent research leaders at the scale of EUTOPIA, sharing and promoting European values and the EUTOPIA vision of an interconnected academic environment.


EUTOPIA Young Leaders Academy Fellows will be given the opportunity:

To develop their research leadership skills through a dedicated training program;
To take part in interdisciplinary scholarly exchange and research networking activities, among Fellows and with the broader EUTOPIA research community;
To initiate research collaborations within the EUTOPIA Alliance
To contribute to the development of a challenge-based and student-shaped curricula, through the development of research-led learning units open to undergraduate and graduate students;
To act as EUTOPIA ambassadors, contributing to the Alliance's activities and fostering the emergence of an integrated research community at the EUTOPIA scale.

Young Leaders Academy is open to early to mid-career researchers, preferably between 2 to 12 years after PhD completion, YLA Fellows will be appointed for a period of 2 years.

We are very happy to announce that Kyungpook National University (KNU) and Stellenbosch University (SU), two EUTOPIA Global Partners, are joining the 2nd call of the YLA. The presence of these universities will further diversify and internationalise this group of promising researchers from Eutopia.


Applicants should already be formally appointed with one of the Universities of the EUTOPIA Alliance (or with KNU or SU) and hold a tenured or tenure-track position or major research fellowship;


Opening date for applications : 19th April 2023– Closing date for applications : 21st June 2023



The EUTOPIA Young Leaders Academy will enroll its second cohort of 20 Fellows starting in November 2023.


For full information on the call and the application and selection criteria, please consult the documents below:

CALL DESCRIPTION
APPLICATION FORM


Contact Information for local managers of the EUTOPIA Young Leaders Academy:
Meet the YLA Fellows: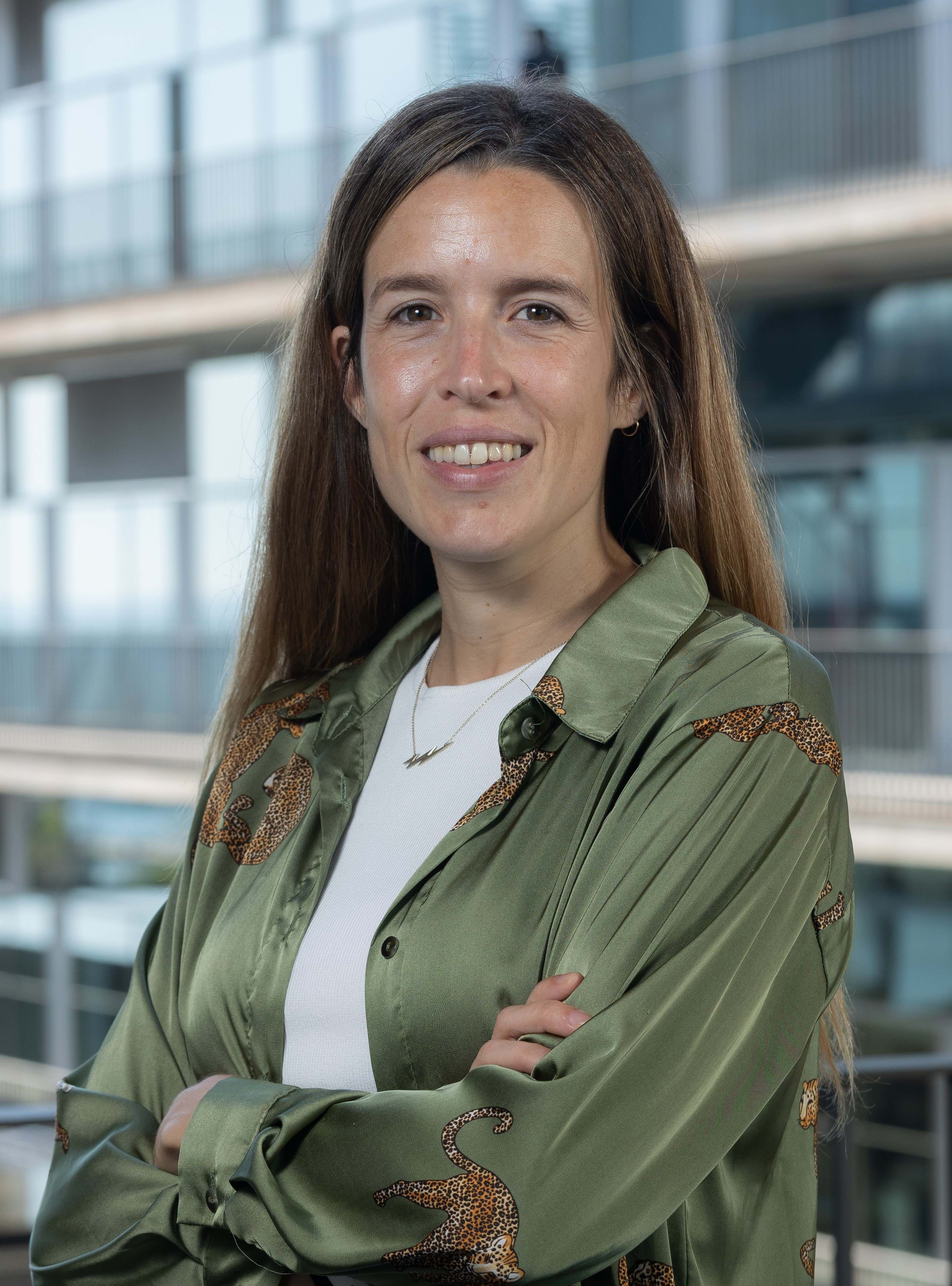 Dr. Marta Barniol-Xicota
Pompeu Fabra University
Medicine and Life Sciences Faculty
Dr. Marta Barniol-Xicota is a Tenure Track professor at the Pompeu Fabra University. Her lab is interested on dissecting the roles of relevant enzymes - with the ultimate goal to explore their potential in therapeutics- and on the intersection nutrition-disease by exploring lipid-protein interactions. For this they use an interdisciplinary approach that blends medicinal chemistry, molecular biology, peptide chemistry, proteomics, and cell biology. She received her B.Sc. in Pharmacy from the University of Barcelona in 2011 and a MSc in Experimental Organic Chemistry in 2013. She earned her PhD in 2017 in the lab of Prof. Vázquez where she synthesized small molecules targeting ion channels. As a graduate student, Marta also worked in the labs of Dr. Hilton at UCL (UK) and Prof. Degrado at UCSF (US). After receiving a Marie Curie fellowship in 2017, she joined the Verhelst lab at KU Leuven where she developed new activity based probes and chemical methods to study membrane proteases. In October 2021 she moved to Stanford to join the Bogyo lab, first as a postdoc and from 2022 as a visiting assistant professor. There she developed a chemically modified phage display approach to identifying selective substrates and inhibitors for proteases involved in cancer.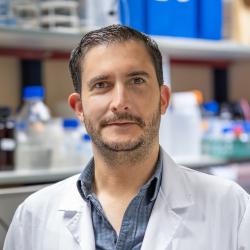 Dr. Felipe Conzuelo
Nova University Lisbon
Bioelectrochemistry and Electrobiotechnology
Felipe Conzuelo studied Chemistry at the Complutense University of Madrid, Spain, where he continued to obtain his MSc (2011, Chemical Science and Technology) and PhD (2014, Advanced Chemistry). During his doctoral work, he conducted research mainly dedicated to the design and fabrication of electrochemical biosensors. After completing his PhD, he moved to the Ruhr University Bochum, where he performed postdoctoral research in the field of electrochemical energy conversion and storage. He later became Senior Research Scientist and leader of the Local (Photo)Bioelectrochemistry Group at the same University, performing research primarily devoted to the investigation of semi-artificial photosynthetic devices. At the end of 2021, he moved to the Instituto de Tecnologia Química e Biológica António Xavier of the Nova University Lisbon, where he is the head of the Bioelectrochemistry and Electrobiotechnology Lab. He has developed new strategies for investigating the electrochemical communication between biological entities and electrodes, including enzymes, photosynthetic protein complexes, and microorganisms, providing new insights into the fundamental understanding of bioelectrochemical processes. In addition, his core research has been focused on the implementation of practical biotechnological devices, ranging from biosensors for health care and quality control to the development of bioelectrochemical devices for energy conversion.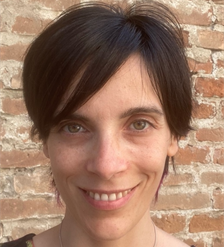 Dr. Caterina Cruciani
Ca'Foscari University of Venice
Finance
Caterina Cruciani received her PhD in Economics from Ca' Foscari University of Venice in 2013 and joined its Department of Management in 2018 in the Financial Markets and Institutions research group. In collaboration with different members of her professional community, her research has focused on trust and financial advisory, behavioural biases in financial decision-making, and relationship lending and access to credit of opaque firms. She has more recently bridged her interest for behavioural decision-making with sustainable finance, to understand if and how these two dimensions interact and shape the incentives of market players. One line of upcoming research regards the role of women in the financial professions, building upon her research on trust in financial advisory. She currently leads the local unit of a Horizon project focussing on the role of trust in social media, where she can extensively use the experimental methods that characterise her approach to empirical research (surveys, lab and online experiments) and work in a vibrant, international and stimulating group of scholars from different disciplines. Strong believer in the importance of intellectual exchange and fruitful interactions to progress in life and not just in academia, she is enthusiastic about being part of the YLA community.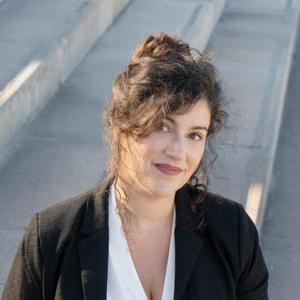 Dr. Nausikaä El-Mecky
Pompeu Fabra University
History of Art and Visual Culture
As tenure track professor in history of art & visual culture (UPF Barcelona) she specialises in dangerous images. This can be a mediaeval print, an (almost) forgotten monument or an Instagram post, as long as it inspires a fear that this image could upset the moral, political or social order. What happens when an image breaches the art world bubble and becomes a matter of life and death? In this context, she is interested most in the grey areas and unexpected subtleties in such a dramatic scenario: the destroyers of images who secretly love the artworks they attack; or the supposedly free society who subtly yet mercilessly crushes a troublesome artist. She loves co-creation and immersive, unconventional approaches and if possible, try to merge the artistic with the academic, using performance, participatory tools or animation to make art topics more accessible. This is also why she founded the platform Rebellious Teaching, which brings together frontier educators across disciplines and countries. She is currently working on two exhibitions, have founded the Taste of the Algorithm working group which deals with online censorship of images, and serve on the advisory board of the Berlin Brandenburg Academy for their Enlightenment theme.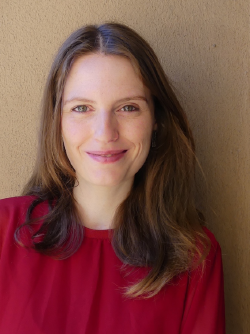 Dr. Nel de Mûelenaere
Vrije Universiteit Brussel
Faculty of Languages and Humanities, Interdisciplinary Historical Food Studies Research Group
Nel de Mûelenaere is Assistant Professor of Contemporary History at the Interdisciplinary Historical Food Studies research group of de Vrije Universiteit Brussel (VUB). Her research focuses on the relation between humanitarian aid, food and gender during and after the First World War. One strand of her work examines the experiences and impact of (female) American relief workers in Belgium and France. Another looks at living standards of Belgian families during and after the war. She teaches methodological courses and a course on the history of warfare that is part of the EUTOPIA leaning community 'Urban Catastrophes: Vulnerability, Disasters, and Urban Resilience since the 19th Century'. Prof. de Mûelenaere is the vice-chair of the research committee for the Faculty of Languages and the Humanities. She is Honorary Fellow of the Brussels Institute for Advanced Studies (BrIAS), of which she was co-director and program director in 2020-2022. She held the Peter Paul Rubens Chair at UC Berkeley in 2022, and was the BAEF Cabeaux-Jacobs postdoctoral fellow at Cornell University in 2019. There, her research on the Belgian relief work of American home economists Martha Van Rensselaer and Flora Rose in 1923 was rewarded with the Dean's Fellowship in the History of Home Economics. She holds a PhD in political history (2016) from Antwerp University.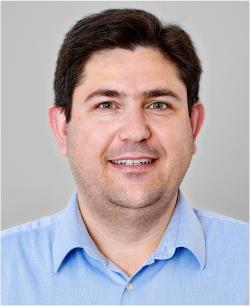 Dr. Hani Harb
Dresden University of Technology
Medical Faculty, Institute for Medical Microbiology and Virology (Infectious Immunology Laboratory)
Dr. Harb is the head of the Infectious Immunology Laboratory at the Medical Faculty, Institute for Medical Microbiology and Virology. Dr. Harb hold a Bachelors in Pharmaceutical Science and Pharmacy, Diploma in Human Biology specializing in Immunology and Microbiology and a PhD in Immunology from Philipps University Marburg, Germany. In his tenure, Dr. Harb has spent 4 years at Harvard Medical School, Boston Children's Hospital at the Department of Immunology first as a postdoctoral fellow then as a junior group leader. In Dresden, Dr. Harb's group focuses on the Host-pathogen interaction and especially with the adaptive immune system. His work has led him to investigate tolerance mechanisms in the lung in viral lung infections. Furthermore, his lab focuses on the role of metabolic disease, namely metabolic changes in T-cells on infection readiness and susceptibility in humans affected by Diabetes Mellitus Type II and Non-Alcoholic Fatty Liver disease. In that regard, they investigate the role of regulatory T-cells in the tolerance breakdown in these diseases due to metabolic reprogramming of these cells. His laboratory is known for its expertise in both epigenetics and extracellular vesicles research.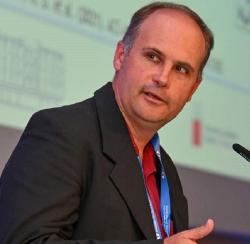 Dr. Ross David Jansen-van Vuuren
University of Ljubljana
Chemistry
Ross Jansen-van Vuuren is a EUTOPIA Science and Innovation (SIF) MSCA Fellow in the Faculty of Chemistry and Chemical Technology at the University of Ljubljana. Although he grew up in Zimbabwe, he left for Australia in 2008 and completed a PhD in Organic Chemistry at the University of Queensland (UQ) in 2012, focusing on the synthesis of organic semiconductor materials for organic electronics. Following this, as a postdoc at UQ, Ross synthesized poly(dendrimer)s for OLED applications. Ross then qualified to teach secondary school Science and Chemistry in Australia before he and his wife moved to Kingston, Canada, to enable her to study towards a Ph.D. During this time (2017-2021), Ross worked as a postdoc at Queen's University in Canada, firstly developing CO2-responsive polymers and gels (Philip Jessop) before investigating metalation chemistry for the synthesis of deuterated compounds and functional materials (Victor Snieckus). During his time in Canada, Ross gained an interest in Green Chemistry and new approaches to the synthesis of isotope-labelled compounds, combining the two interests to develop a successful EUTOPIA SIF proposal (2021). He moved to Slovenia to work on his project which focuses on finding new ways to immobilize catalysts for the preparation of isotope-labelled organic compounds. He also has numerous global collaborations. Ross was recently awarded a 3-year grant to continue this research by the Slovenian Research and Innovation Agency at the University of Ljubljana.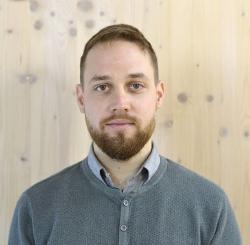 Dr. Davor Kržišnik
University of Ljubljana
Biotechnology
Dr Davor Kržišnik, assistant professor at the Biotechnical Faculty of the University of Ljubljana, is an expert in wood science and technology. Dr Kržišnik has a background in teaching and research and lectures at the Department of Wood Science and Technology and the Academy of Fine Arts and Design. His areas of expertise include biotechnology and the conservation of works of art. With a PhD in wood science, Dr Kržišnik demonstrates his ability to combine laboratory and field testing for a comprehensive assessment of the functional and aesthetic service life. His research, particularly the prediction of outdoor moisture dynamics and the analysis of colour changes in wood through innovative laboratory techniques, has had a significant impact on the field. Dr Kržišnik has published more than 30 original scientific articles in leading wood research journals. His contributions have earned him recognition, notably the Ron Cockroft Award from the International Association for Wood Protection. In education, Dr Kržišnik excels at mentoring graduate students and leading exercises in wood science and technology, wood engineering, biotechnology, and conservation. He consistently integrates relevant training into his teaching, which is reflected in consistently excellent pedagogical evaluations. Outside academia, Kržišnik is passionate about promoting wood science in secondary schools and works with the wood industry cluster.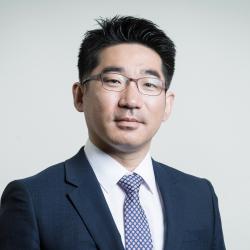 Dr. Dong-Wook Kwak
Kyungpook National University
Logistics
Dong-Wook Kwak is an Associate Professor at Kyungpook National University. His research interests include global supply chain risk management, sustainable logistics strategies, and feasibility studies on developing logistics infrastructure. Both quantitative and qualitative research methods are used in his research to investigate underlying mechanisms of corporate decision-making and regulation compliance. His current research focuses on sustainability issues and corporate responses to new types of trade barriers from the perspective of supply chain risk management. He received PhD in 2015 from Cardiff University and won the 'James Cooper Memorial Cup' for an excellent PhD thesis awarded by CILT, UK. As an active and enthusiastic researcher, Dong-Wook has published about 30 papers in peer-reviewed journals, cited more than a thousand times. He has been involved in several global teaching and research projects whilst working in UK institutions since 2014 and serving as a department head in the current institution.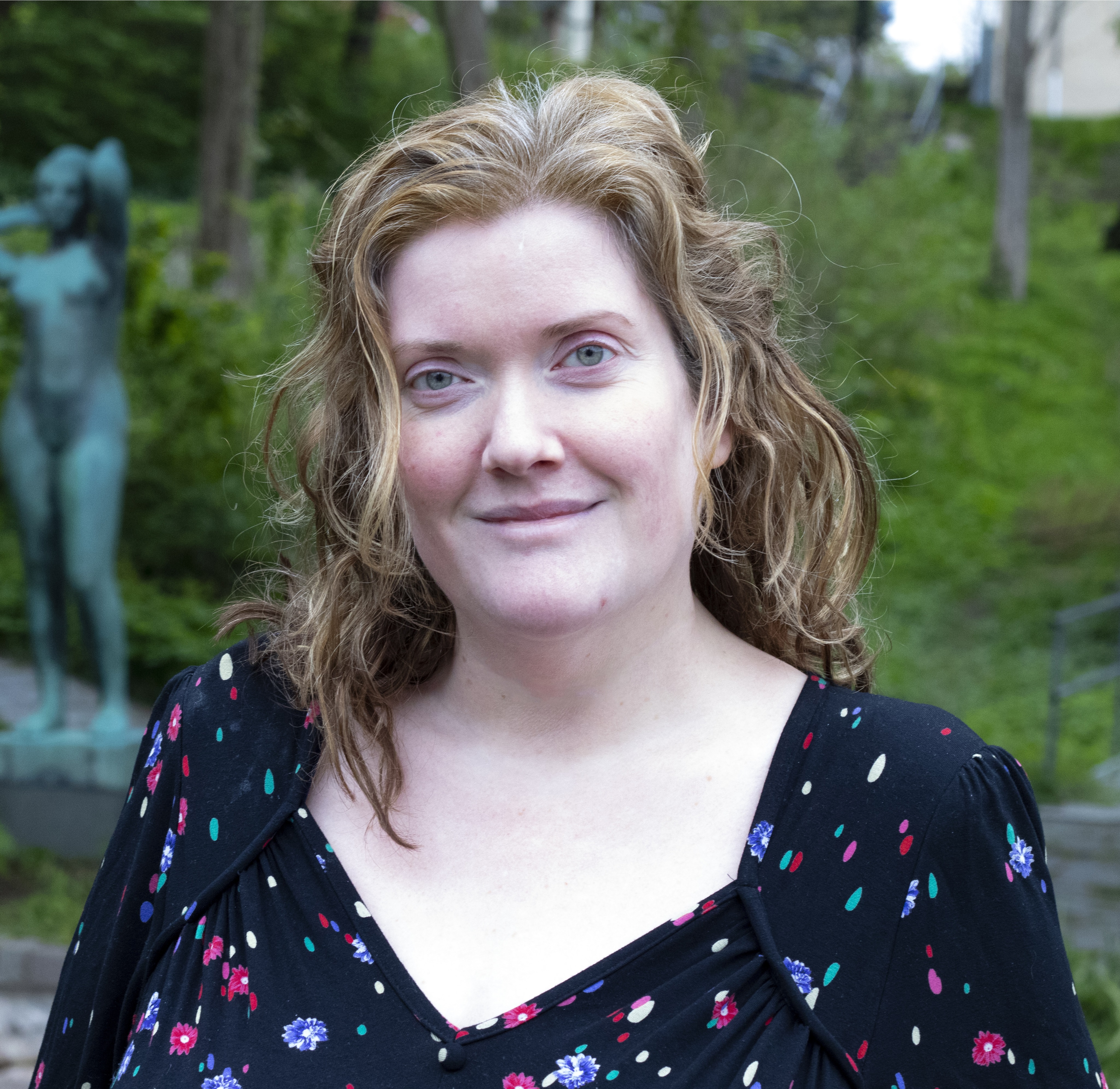 Dr. Karolina Linden
University of Gothenburg
Health and Care Sciences
Karolina Linden is an Associate Professor at the Institute of Health and Care Sciences at the University of Gothenburg. Linden, a registered nurse and registered midwife, is the PI for the national longitudinal COPE Staff cohort study (www.snaks.se/cope-staff), an interdisciplinary project aimed at investigating organisational work environment in maternal and neonatal care in Sweden. Linden is heavily involved in research regarding pregnancy, childbirth, and postpartum care, and currently hold a leading position (vice-chair or member of the steering committee) of four national interdisciplinary clinical multicentre studies. Linden is currently a partner in developing Swedish national recommendations for care of pregnant women with gestational diabetes mellitus, women with type 1 diabetes mellitus and women with preeclampsia. Linden has an ongoing expert mission for the National Board of Health and Welfare and have held previous expert missions for the Swedish Association of Local Authorities and Regions. She is currently supervising eight PhD-students (three as main supervisor) and participate in research collaborations on a national, European, and international level.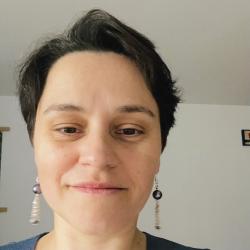 Dr. Ioana-Nicoleta Meleg
Babeș-Bolyai University
Biology
As an ecologist and speleologist, Ioana's professional and personal mission is to promote ecology as the science that enhances our understanding of the environment and nurture a heightened sense of responsibility for the Earth. She is one of the co-founders of the Emil G. Racoviță Institute for the Study of Life in Extreme
Conditions
at Babeș-Bolyai University in Cluj-Napoca, Romania, where she conducts her research as a biologist. Ioana's work primarily revolves around reconstructing past population dynamics through the integration of ancient DNA research and palaeoecological studies. She has
been granted
fellowships from esteemed institutions, including the Alexander von Humboldt Foundation and the Marie Skłodowska-Curie Actions of the European Union, to support her interdisciplinary research conducted in subsurface environments.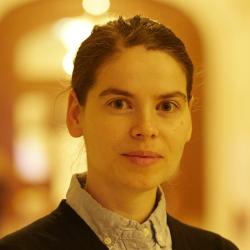 Dr. Georgiana Mihut
University of Warwick
Education
Georgiana Mihut is an Assistant Professor at the University of Warwick in the Department of Education Studies, and a higher education researcher. Her research interests span tertiary education policy, international and comparative higher education, as well as higher education stratification, prestige, and rankings. Georgiana's publications cover higher education developments in over 20 national contexts. Georgiana has published on a wide range of topics, including the role of university prestige in the labour market, university rankings, the experiences of international students, internationalisation policies, further and vocational education, and outcomes of students with disabilities. Before joining the University of Warwick, Georgiana worked for Ireland's Economic and Social Research Institute, the American Council on Education, and the Boston College Centre for International Higher Education. She has also consulted for the World Bank and Romania's Executive Unit for Financing Higher Education, Research, Development, and Innovation. Georgiana received her PhD in Higher Education from Boston College in 2019.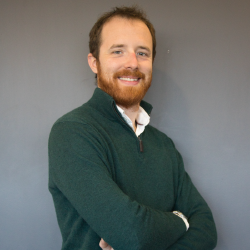 Dr. Pierre Milbeo
CY Cergy Paris University
Chemistry
Pierre Milbeo is an Associate Professor of Organic Chemistry at CY Cergy Paris Université. His research laboratory, BioCIS (Biomolécules: Conception, Isolement, Synthèse), is dedicated to the synthesis and application of biomolecules. Pierre studied chemistry in both France and Scotland, ultimately earning his PhD in biomolecular engineering from the University of Montpellier. His early academic career led him to Trinity College Dublin, where he developed an interest in photochemistry, and later to INSA Rouen Normandie, where he explored organic electrosynthesis and collaborated closely with the pharmaceutical industry. His primary research interests revolve around the development of novel, sustainable synthetic methodologies for the creation of complex molecules with precise atom arrangement in space. To achieve this objective, he leverages his expertise in peptide engineering, asymmetric organocatalysis, and fluorine chemistry.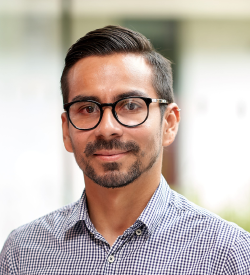 Dr. David Orrego-Carmona
University of Warwick
Faculty of Arts, School of Modern Languages
David Orrego-Carmona is an associate professor in translation studies at the University of Warwick (UK) and an associate research fellow at the University of the Free State (South Africa). Ranging from the reception of subtitles to the implementation of machine translation and AI, his work explores the role of translation and intercultural communication in globalised/transnational societies. David's research deals primarily with translation, technologies and users; it analyses how translation technologies empower professional and non-professional translators and how the democratisation of technology allows users to become translators. Using mixed-research methods, David studies the societal consequences of the interaction of translation and technology. His findings offer informative perspectives on the transformative effects of AI on professional landscapes and societal dynamics. David was a Lecturer in Translation Studies (2017-2022) at Aston University, post-doctoral researcher (2016) at the University of the Free and a visiting lecturer at the University of Warsaw (April-July 2022). David is the treasurer of the European Association for Studies in Screen Translation, associate editor of Translation Spaces and deputy editor of JoSTrans, the Journal of Specialised Translation.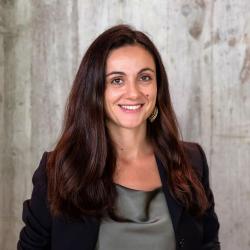 Dr. Nausica Palazzo
NOVA University Lisbon
Law
Nausica Palazzo is an Assistant Professor at NOVA School of Law in Lisbon, who works in the area of family law, and constitutional law. She graduated in law from Bocconi University in 2014, earned an LL.M. from the University of Michigan School of Law, and a cum laude Ph.D. in Comparative Law from the University of Trento with a dissertation on the legal recognition of non-traditional families in Canada, the US, and Europe. For the completion of her dissertation, she received six fellowships and grants, including a Fulbright Fellowship. In 2023 she was a Visiting Professor at Reichman University (IDC Herzliya) and in 2024, she will be a Professor of law (JG McLeod Fellow) at Western Law, London, Ontario. Prior to joining NOVA, Nausica was an Adjunct Lecturer at Bocconi University, and Postdoctoral Fellow at the Hebrew University of Jerusalem. She is especially interested in queer approaches to family law, the relationship between gender and religious norms in illiberalism, and comparative constitutional law. Nausica has published articles in these areas in top specialized journals such as the Columbia Journal of Gender and Law, and Michigan Journal of Gender and Law. Her latest book Legal Recognition of Non-Conjugal Families came out in February 2021 with Hart Publishing and a co-edited collection on queer and religious alliances in family law was published in the Law and Society Series of Anthem Press in 2022.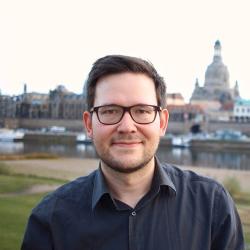 Dr. Marein Rahn
Dresden University of Technology


Faculty of Physics / Institute of Solid State and Materials Physics
Marein Rahn heads the Emmy Noether Group
Correlated Electrons under Extreme Conditions
at the Technical University of Dresden. His research aims to make innovative and complementary use of neutron and synchrotron radiation to disentangle the roles of charge and magnetic degrees of freedom in strongly correlated quantum matter. Following his Diploma research on topological magnetic materials at TU Munich, he was awarded a Clarendon Scholarship for doctoral studies in Condensed Matter Physics at the University of Oxford (2013-2017). In his D.Phil. project, he investigated a range of quantum materials platforms, including iron-based superconductors and correlated Dirac and Weyl-semimetals. To explore the capabilities of state-of-the-art x-ray scattering methodologies in a new context, he later joined a group at Los Alamos National Laboratory (LANL, 2017-2019). This postdoctoral project on valence-fluctuating f-electron systems was supported by a LANL Director's Fellowship and a Feodor Lynen Fellowship of the Humboldt Society. In 2019, he returned to Germany as a scientific associate at TU Dresden. In 2023, he was accepted into the Emmy Noether programme of the German Research Foundation and initiated his junior research group.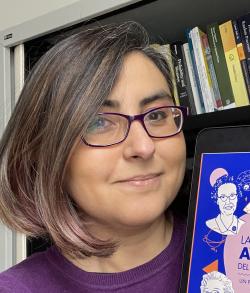 Dr. Constanza Rojas-Molina
CY Cergy Paris University
Mathematics
Constanza Rojas-Molina is an Associate Professor at the Mathematics Department of CY Cergy Paris University, and an illustrator.
Originally from Chile, she did her postgraduate studies at Pierre and Marie Curie University - Paris VI, and the University of Cergy-Pontoise. After her PhD, she was awarded a Marie Sklodowska-Curie IEF Fellowship to do a postdoc at the University of Munich, followed by a postdoc at the University of Bonn, before obtaining a Junior-Professor position in Stochastics at the University of Düsseldorf. In 2019 she returned to France to be part of CY Cergy Paris University.
Her research focuses on the theory of random Schrödinger operators, a field of mathematical-physics that studies the propagation of electrons in quantum disordered systems. For her research, Dr. Rojas-Molina has been awarded third-party funding from EU, DFG and ANR. Dr. Rojas-Molina complements her research activities with an active engagement in science communication using illustration, and teaching using innovative pedagogical approaches. She is part of the Outreach Committee of the European Mathematical Society, and Board Member of the Association of Women in Mathematical Physics.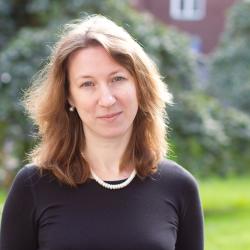 Dr. Sviatlana Shashkova
University of Gothenburg
Physics

Sviatlana Shashkova is an Assistant Professor (tenure-track) at the Department of Physics, GU. After obtaining her Master's degree in biotechnology from the Jagiellonian University in Krakow, Poland, she received my PhD in microbiology in 2016 at the University of Gothenburg. It was then followed by a position as a Royal Society Newton International Fellow within the biological physics group at the University of York, United Kingdom. In 2019, she moved back to Sweden for a postdoc at Sahlgrenska Academy, to put her previous knowledge and experience into a broader context of ageing and protein quality control associated with it. This was followed by a researcher position at the Department at Mathematical Sciences, GU, where she led the experimental efforts of the group. She recently became a principal investigator working within the area of biophysics. Her research revolves around studying the mechanisms and dynamics of stress-induced protein assemblies directly in living eukaryotic cells at the level of individual molecules.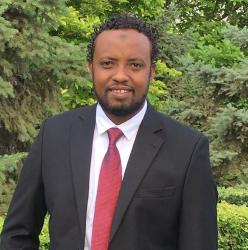 Dr. Tofik Ahmed Shifa
Ca'Foscari University of Venice
Chemistry

Tofik Ahmed Shifa received his B.Sc. degree (2007) in applied chemistry and M.Sc. degree (2011) in analytical chemistry from Arbaminch University (Ethiopia) and Haramaya University (Ethiopia) respectively. After working as a lecturer at Haramaya University for about 3 years, he was admitted at the University of Chinese Academy of Sciences, National Center for Nanoscience and Technology where he was awarded his Ph.D. in physical chemistry (2018). Then, he worked as a postdoctoral researcher at the Luleå University of Technology (Sweden) for two years (2019-2021). Currently, he is an assistant professor and a Marie Skłodowska Curie Fellow at Ca'Foscari university of Venice (Italy). He conducts research, advises Master/PhD students and teaches courses. His research focuses on controllable synthesis and development of novel materials for electrocatalysis or photocatalysis in green energy production. He is a principal investigator in the field of his expertise.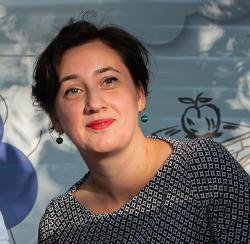 Dr. Oana Sorescu-Iudean
Babeș-Bolyai University
Humanities - Centre for Centre for Population Studies

Oana Sorescu-Iudean is a researcher at the Centre for Population Studies of the Babeș-Bolyai University of Cluj-Napoca. She holds a PhD in History from the University of Regensburg (2021), where she was a member of the Graduate School for East and Southeast European Studies. Over the past decade, she has been closely involved with several projects integrating digital humanities approaches with East-Central European historical sources, spanning from historical demography to social and economic history, and is now a member of a COST action dealing with historical health inequalities. She has recently completed a postdoctoral project that provided a data-driven approach to studying the plague in 18th century Transylvania and was awarded a seed funding grant from the Volkswagen Stiftung as part of the seeFField initiative, with the help of which she will develop a larger project on housing and living in 18th-19th century ECE/SEE. Her current research focuses on wealth and health inequalities in early modern and modern Transylvania. She also aims to foster collaboration at ECR level in ECE/SEE to develop and implement larger scale, data-driven projects focusing on serial sources present throughout the former Habsburg Empire.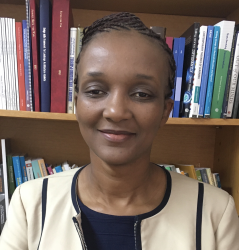 Dr Nompilo Tshuma
Stellenbosch University
Education

Dr Nompilo Tshuma is an academic in the Centre for Higher and Adult Education at Stellenbosch University. She has worked in both student and academic staff development in a number of universities, and is currently working with Masters and Doctoral students with a specific focus on Higher Education Studies. Her research focuses on a critical and nuanced study of educational technology integration for research, teaching and learning. Nompilo is passionate about developing researchers, and has been involved in designing and facilitating a range of short courses for the professional development of academic staff. These courses have been offered in a number of universities within South Africa and in a number of African countries, and include a focus on research foundations and design, postgraduate supervision and writing for academic publication.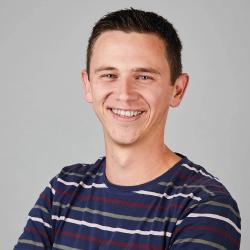 Dr. Stefaan Verhulst
Vrije Universiteit Brussel
Biology
Stefaan Verhulst obtained his PhD in Medical Sciences at Vrije Universiteit Brussel (VUB), Belgium, in 2018. He subsequently embarked on a postdoctoral journey at the liver cell biology research group in collaboration with Galapagos, focusing on developing a stem cell derived in vitro assay system to evaluate hepatic stellate cell activation. In 2021, he received a junior postdoctoral mandate from Research Foundation – Flanders (FWO) to explore novel cell communication signals in healthy and fibrotic livers. In parallel, he became academic director of Flow Cytometry Core Facility (FlowCore at VUB), offering Flow Cytometry services to researchers and provides essential Flow Cytometry guidance. Since 2022, Stefaan became affiliated with Karolinska Institute in Sweden, collaborating with the Emma Andersson lab to investigate fibrosis development in Alagille patients. His passion lies in bioinformatics, particularly the analysis of (single cell) transcriptomic data to unravel the development of liver fibrosis. He shares his expertise by collaborating with national and international research groups, teaching bioinformatics to bachelor students and instructing master students and researchers in R programming for transcriptomic analysis.
https://eutopia-university.eu/english-version/young-leaders-academy-yla/young-leaders-academy-call-2023-cohort-2-1