from
April 19, 2023
to June 21, 2023
Published on April 17, 2023
–
Updated on October 18, 2023
Young Leaders Academy Call 2023 - Cohort 2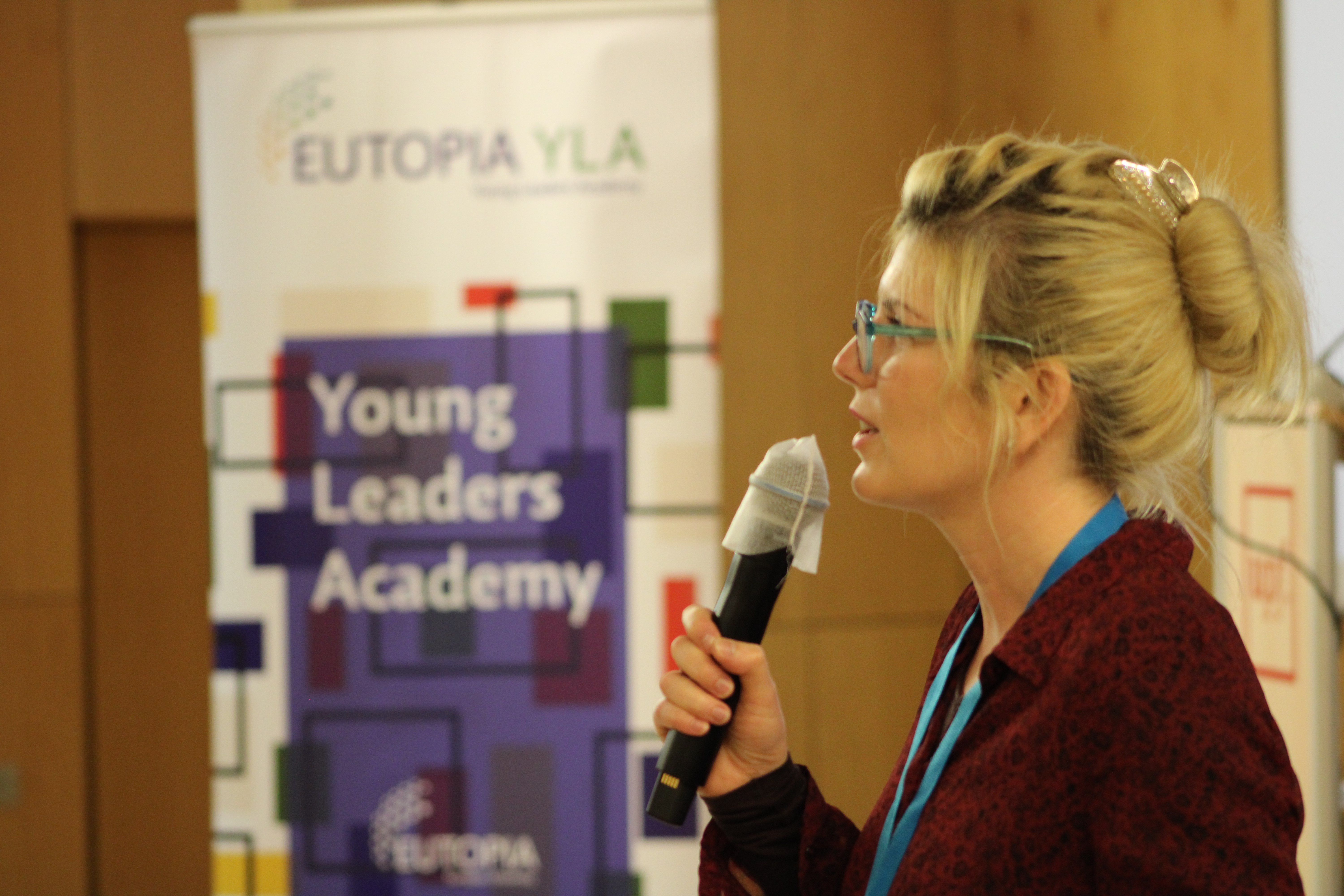 The ambition of the EUTOPIA Young Leaders Academy (YLA) is to support research exchanges between high-potential, early to mid-career researchers, coming from all EUTOPIA partner universities and to support their career development.

Members of the EUTOPIA Young Leaders Academy will constitute a community of promising independent research leaders at the scale of EUTOPIA, sharing and promoting European values and the EUTOPIA vision of an interconnected academic environment.

EUTOPIA Young Leaders Academy Fellows will be given the opportunity:
To develop their research leadership skills through a dedicated training program;
To take part in interdisciplinary scholarly exchange and research networking activities, among Fellows and with the broader EUTOPIA research community;
To initiate research collaborations within the EUTOPIA Alliance
To contribute to the development of a challenge-based and student-shaped curricula, through the development of research-led learning units open to undergraduate and graduate students;
To act as EUTOPIA ambassadors, contributing to the Alliance's activities and fostering the emergence of an integrated research community at the EUTOPIA scale.
Young Leaders Academy is open to early to mid-career researchers, preferably between 2 to 12 years after PhD completion, YLA Fellows will be appointed for a period of 2 years.

We are very happy to announce that Kyungpook National University (KNU) and Stellenbosch University (SU), two EUTOPIA Global Partners, are joining the 2nd call of the YLA. The presence of these universities will further diversify and internationalise this group of promising researchers from Eutopia.
Applicants should already be formally appointed with one of the Universities of the EUTOPIA Alliance (or with KNU or SU) and hold a tenured or tenure-track position or major research fellowship;
Opening date for applications : 19th April 2023– Closing date for applications : 21st June 2023

The EUTOPIA Young Leaders Academy will enroll its second cohort of 20 Fellows starting in November 2023.

For full information on the call and the application and selection criteria, please consult the documents below:
CALL DESCRIPTION
APPLICATION FORM

Contact Information for local managers of the EUTOPIA Young Leaders Academy: