Ross Jensen-van Vurren, University of Ljubljana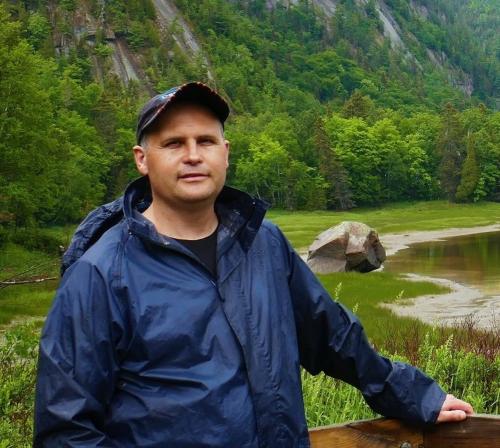 Curriculum Vitae
Ross Jensen-van Vuuren, PhD
B.Sc. with Hons in Chemistry, Rhodes University, Grahamstown, South Africa (Dec 2004)

Ph.D. in Organic Chemistry - University of Queensland, Brisbane, Australia (Aug 2012)
Supervisors: Professor Paul L. Burn and Dr. Shih-Chun Lo

SGS901 (Teaching and Learning in Higher Education): Queen's University, Canada (Dec 2018)
Synthesis of Small Organic molecules, Dendrimers, Polymers, and Hydrogels
Synthesis of Deuterated Organic Compounds
Materials for Organic Electronics, Forward Osmosis, and Recyclable Catalysts
Development of Novel Protocols for Regioselective Aromatic Synthesis and H/D Exchange
Key Specialty Areas: synthesis of small organic molecules, dendrimers, polymers, and hydrogels (cross-linked polymers) for applications in Organic Electronics, Water Purification, and as Medicinal Compounds.

- University of Queensland, Brisbane, Australia: Postdoctoral Research Fellow

Supervisor: Professor Ross H. McKenzie (February 2012 – November 2012)
Exploring International Partnerships between Chemistry Researchers
Supervisor: Professor Paul L. Burn (November 2012 – November 2015)
Development of Phosphorescent Poly(dendrimer)s for applications in OLEDs
- Queen's University, Ontario, Canada: Postdoctoral Research Fellow

Supervisor: Professor Philip G. Jessop (October 2017 – October 2019)
Development of CO2-switchable Polymeric Draw Agents for Forward Osmosis
Supervisor: Professor Victor Snieckus (October 2019 - October 2021)
Synthesis of Deuterium-labelled Pharmaceutical Drugs with Improved Efficacy
Development of Recyclable Dendrimer-based Catalysts for H/D exchange
Project Acronym: RecyclCAT

This research aims to develop new recyclable iridium-containing dendrimer-based catalysts to replace disposable precious metal catalysts, currently in demand for selective hydrogen(H)/deuterium(D) exchange chemistry, a growing area of research especially for the pharmaceutical industry. State-of-the-art catalysts for these exchange reactions, e.g., Kerr's catalyst, are complexes of iridium. However, iridium is the ninth least abundant metal (gold is 40 times more abundant), and therefore, developing a more sustainable approach to the use of such catalysts is critical to moving H/D exchange chemistry from a "linear" to a "circular" economy status.

Incorporation of the iridium complex within a dendrimer architecture presents a feasible solution. Dendrimer catalysts, yet to be explored for H/D exchange, combine the advantages of homogeneous catalysts (selectivity, efficiency) with those of heterogeneous catalysts (recovery, reusability). Thus, the project will involve the synthesis of the dendrimer catalysts followed by comparison of the activity of the dendrimer catalysts with the state-of-the-art iridium-containing catalyst (Kerr's catalyst). A new approach to recoverability of the dendrimer and polymer catalysts based on CO2-responsiveness of the dendrimer and polymer catalysts will be investigated, with the recovered catalysts being tested in subsequent runs to determine their reusability.
https://eutopia-university.eu/english-version/research/sif-post-doctoral-fellowships/ross-jensen-van-vurren-university-of-ljubljana
This website uses cookies.
Cookies allow us to personalize content and ads, provide social media features and analyze our traffic.
We also share information about the use of our site with our social media, advertising and analytics partners, who may combine this with other information that you have provided to them or that they have collected during your use of their services.

En savoir plus
Vous avez donné votre consentement pour le dépôt de cookies de mesures d'audience dans votre navigateur.
Vous vous êtes opposé au dépôt de cookies de mesures d'audience dans votre navigateur.
Le paramètre "Do Not Track" est actif sur votre navigateur. Aucunes statistiques de navigation ne seront collectées.