INTERNATIONAL JOURNALISM AND GLOBAL MEDIA
Learning Community description
This course
i) takes a historical perspective on the media coverage of global political events from 1776-2020;
ii) studies the typology of foreign news reporters and the international desk;
iii) considers the professional and ethical dilemmas of war reporting;
iv) presents four case studies (Islam, Africa, Israel-Palestine and Spain in the foreign media);
v) examines the role of news agencies;
vi) presents the South-South communication model;
vii) presents the concept of transnational journalism and the consequent "death" of international journalism.
LEAD: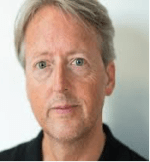 UPF: Christopher D. Tulloch (christopher.tulloch@upf.edu)

Christopher D. Tulloch is Associate Professor at the Department of Communication of the Universitat Pompeu Fabra in Barcelona (UPF) He has a Ph.D. in Journalism from the UPF as well as a M.A. in Japanese Studies from the Universities of Essex/Dokkyo and a B.A. in English and European Literature from York University. His main research interests are international journalism, foregin correspondents, global news flow, press and political transitions, climate change communication, media and peace studies, media ethics and international sports communication. He has published recently in Media, Culture and Society, Journalism Studies, Journalism and Mass Communication Educator and Journal of Communication Inquiry among others. Director of the MA in International Political Journalism at the UPF (2010-2020) he is currently Visiting Professor at the University for Peace (United Nations) in Costa Rica.
PARTNERS: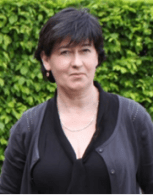 VUB: Martina Temmerman (Martina.Temmerman@vub.be)

Martina Temmerman holds a PhD in Linguistics. She is Associate Professor at the department of Linguistics and Literary Studies (Applied Linguistics) of the Faculty of Arts and Philosophy at the Vrije Universiteit Brussel (VUB), Belgium. She is the director of the master's programme in journalism and the fellowship coordinator of the faculty. She is the coordinator of the journalism internships in Flanders and Brussels. She teaches discourse analysis and journalistic writing classes. One of her courses is part of the Community Engaged Research and Learning initiative of the VUB and applies community engagement practices. Her research interests include the discourse analysis of political and media communication, the language of journalism and the use of social media in journalism.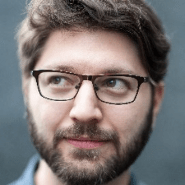 VUB: Ike Picone (Ike.Picone@vub.be)

Dr. Ike Picone is Associate Professor at the Department of Communication Sciences of the Vrije Universiteit Brussel (VUB) in the Faculty of Social Sciences and Solvay Business School. He heads the research unit on Journalism, Trust and Participation research group imec-SMIT (Studies on Media, Innovation and Technology). He teaches on the subjects of journalism and democracy, journalism practice and journalism trends and technologies. The thread within his research is the study of news use practices within the broad field of journalism studies. He is particularly interested in disruptions on the crossroad of journalism, technological innovations and democracy. He is the Chairholder of the Roularta Research Chair in Personalisation, Trust and Sustainable Media and leads the research on media participation in the Flemish Knowledge Centre on Cultural and Media Participation. He is part of the international team working on the yearly Digital News Report of the Reuters Institute for the Study of Journalism at the University of Oxford. His expertise has been acknowledged amongst others through his membership of the Flemish Council for Journalism and the temporary expert group on Fake News of former Belgian Minister of Digital Agenda Alexander De Croo (2019).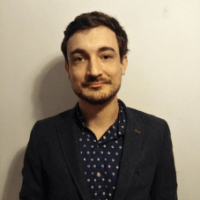 CY : Axel Boursier (axel.boursier@cyu.fr)

Axel Boursier is a young researcher (PhD in 2017, Associate Professor in 2019) that already participated as a post-doctoral fellow in a collective research on online hate speech in the CREM, Centre de recherche sur les médiations at Université de Lorraine, a well-known research centre in this field in France. His postdoctoral position was part of the Open Language and Knowledge project for Citizens (OLKi), carried out within the IMPACT/Lorraine University of Excellence (LUE) framework, under the direction of Pr. Angeliki Monnier (Crem), Dr. Irina Illina and Dr. Dominique Fohr (Loria). He also collaborated in the M-Phasis, Migration et discours haineux dans les médias sociaux. Une perspective cross-culturelle, ANR, DFG (Germany). This project gave him the opportunity to work on digital corpus and to collaborate with computer science experts from Inria. He participated in the development of a French and German algorithm to detect hate speech. His inclusion in the project led him to co-direct a book on Hate speech at Palgrave that will be published in 2021. He was also a fellow of the "International Rutherford Fellowship" at the University of Warwick under the direction of Pr. Johannes Angermuller. During this time he conducted a project on the Europe representation on European media coverage. His PhD thesis by considering the literature of writers from East and Central Europe, who choose to write their books directly in French, seeks to understand the way how an exile can generate new relationships in this space.
2021-2022 (planned activities):
First edition of EUTOPIA LU 'International Journalism and Global Media', coordinated by C. Tulloch (UPF) - More info coming soon
Cross-campus lectures series on 'Foreign Reporting and Correspondence' - When? Nov-Dec '21 – More info coming soon
Student-led podcast-series on International Journalism - When? spring 2022 – More info coming soon
https://eutopia-university.eu/english-version/portfolio/education/eutopia-learning-communites/international-journalism-and-global-media
This website uses Google Analytics. By clicking on "I accept" or by navigatin on it, you authorize us to deposit a cookie for audience measurements purposes.
You have accepted the deposit of audience measurement cookies in your navigator.
You have declined the deposit of audience measurement cookies in your navigator.
"Do Not Track" is enabled in your browser. No navigation statistics will be collected.