CREATIVE RESEARCH METHODS
Learning Community description
This module is designed to extend and enhance students' existing knowledge of social research methods. Where standard qualitative social research methods training tends to focus on using data-gathering instruments such as interviews, focus groups, ethnographic observations, and document analysis, this module considers emerging or more marginal bodies of sociological work which use or are influenced by creative and artistic practice and sensory engagement to gather, produce or analyze data sociologically. The module will draw on a range of examples of existing sociological work.
LEAD:

UOW: Hannah Jones (h.jones.1@warwick.ac.uk)

Dr Hannah Jones is an Associate Professor of Sociology at the University of Warwick. She writes, researches and teaches on racism, belonging and migration, and on critical public sociology. Aside from the EUTOPIA 'Creative Research Methods' unit, she teaches modules on 'Racism and Xenophobia', 'Race and the Making of the Modern World', and 'Social Research for Social Change'. Her most recent book is Violent Ignorance: Confronting racism and migration control (2021). Her previous publications include Go Home? The politics of immigration controversies (2017), Stories of Cosmopolitan Belonging: Emotion and Location (2014), and Negotiating Cohesion, Inequality and Change: Uncomfortable Positions in Local Government (2013), which won the BSA Phillip Abrams Prize for best first book in UK sociology. (Hannah Jones (warwick.ac.uk)
PARTNERS:

VUB: Kevin Smets (Kevin.Smets@vub.be)

Kevin Smets is research professor at the Department of Communication Studies, focusing on cultural media studies and film studies. He currently leads the ERC-funded project 'Reel Borders' and has published widely on the intersections of media, migration and conflict. He teaches the course 'Film history'.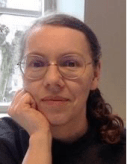 UOG: Helena Holgersson (helena.holgersson@kultur.gu.se)

Helena Holgersson, post-doc in Cultural Studies. In the spring of 2011 she defended her Ph.D. thesis in Sociology, Icke-medborgarskapets urbana geografi (The Urban Geography of Non-citizenship). Helena is the course leader of the unit The Post-industrial City in the course Scandinavian Studies: Cultural and Social Perspectives, and also teaches in the courses Studying Our Time and Culture and Democracy and the City in Culture, Bachelor's programme, in the master degree programme The Practical Field of Culture, and in undergraduate courses in Cultural Studies. At the Department of Sociology she has previously taught courses such as Social Control in Contemporary Society, Qualitative Methods, Alienation, Exlusion and Modernity: Cultural Sociological Perspectives and Living in Europe: Work, Welfare and Family.
https://www.gu.se/en/about/find-staff/helenaholgersson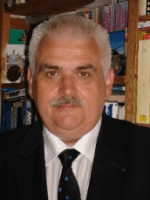 CY: François Pernot (francois.pernot@cyu.fr)

As a professor in Early Modern History and Modern History at CY Cergy Paris University (former "Université de Cergy-Pontoise") (France), François Pernot, is teaching in Cycles 1, 2 and 3 (Bachelor, Master and PhD/Doctorate). He is also the author of various books, works, articles, reports and papers for colloquiums on War studies, political, military and diplomatic history of Modern Europe and European countries from the XVth century to the XIXth century, the history of borders, frontiers and States, the history of the "Lotharingian Europe", the history of events and actors. He works too on war, defense, security, armament and arms in the XXIst century and on the XXIst century wars (European Wars Studies, cyberwar, climatic wars, future wars, ultrawars…). He obtained in September 2017 the Jean Monnet European Chair in History: "War and Europe: Defense, Security, Heritage, Memory and Culture". As such, he is leading researches on European War Studies. François Pernot is also acting director of the Doctoral School "Arts, Humanities and Social Sciences" of CY Cergy Paris University, director of the Graduate School "Humanities, Creation, Heritage", member of the CNRS's major unity of research (UMR – CNRS) 9022 Héritages – culture/s, patrimoine/s, création/s (CYU – CNRS). He is former auditor — and graded — of the "High Level course of Armament" (2007-2008) (École militaire – Paris). Besides, François Pernot is director of the Europe and International Department (EID) of Hcéres (former AERES) since September 1st 2013. He is also member of the board and vice-president of ENQA (European Association for Quality Assurance in Higher Education). François Pernot was vice-chairman of the University of Cergy-Pontoise (2002-2007) (300 professors, 15,000 students), dean of the Faculty of Literature and Human Sciences (2007-2013) (60 professors, 1,500 students).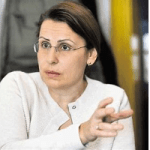 UOL: Nike Kocijančič Pokorn (nike.pokorn@ff.uni-lj.si)

www.ff.uni-lj.si (uni-lj.si)
2021-2022 (planned activities):
First edition of EUTOPIA LU 'EUTOPIA LU 'Creative Research Methods' coordinated by Hannah Jones (UoW) - When? Jan-March 2022 – More info coming soon
Cross-campus workshops-series on creative research methods - When? Nov 2021 – March 2022 – More info coming soon
https://eutopia-university.eu/english-version/portfolio/education/eutopia-learning-communites/creative-research-methods
This website uses Google Analytics. By clicking on "I accept" or by navigatin on it, you authorize us to deposit a cookie for audience measurements purposes.
You have accepted the deposit of audience measurement cookies in your navigator.
You have declined the deposit of audience measurement cookies in your navigator.
"Do Not Track" is enabled in your browser. No navigation statistics will be collected.